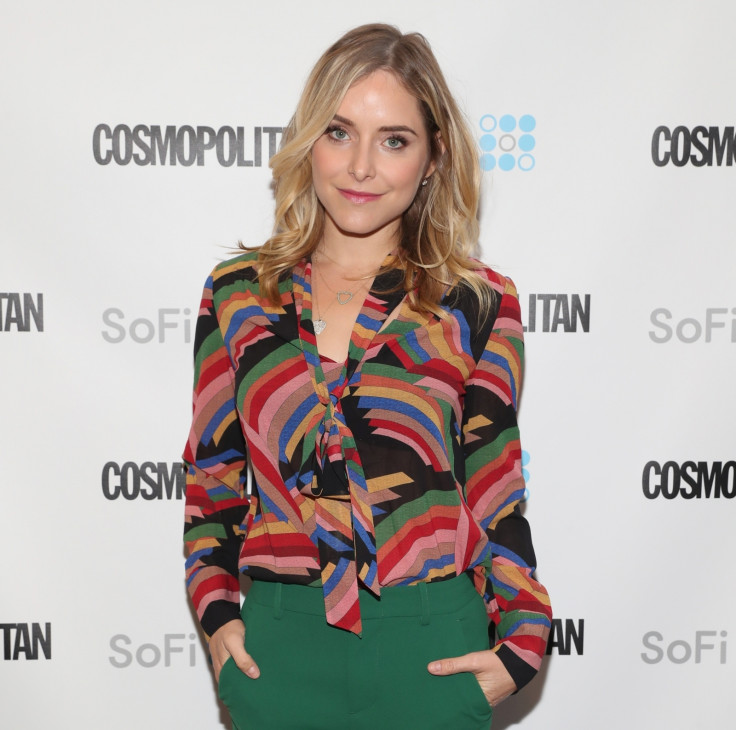 Jenny Mollen isn't afraid to bare it all on social media during her pregnancy. The 32-weeks pregnant actress shared another nude selfie flaunting her growing belly on Instagram.
The 38-year-old looks ready to pop, as she posed in a bathroom wearing nothing but a blue towel (or is it a shirt?) over her head and hiding her breasts with her hand. She captioned the post, "# 32weeks #montauk".
Mollen, who is expecting her second child with husband Jason Biggs, has documented her pregnancy journey on social media and fans are loving her confident pregnant body.
A user commented, "You make pregnancy look goooood!", while another said, "It's amazing how you know how to gain weight in your belly! You look fantastic."
A social media user called her a "Hot mamma" as another wrote, "Amazing! And congrats on the new official blue checkmark "public figure". Love it."
" I think it's a good thing. Now you're rocking the 2nd pregnancy! I'm jealous," read another post.
"You are a perfect pregnant specimen bahahaha!! But really flawless! I like the nutty professor!" said a fan of the actress.
The Amateur Night actress has been open about her pregnancy struggles and revealed, back in June, that she was suffering from placenta previa — a condition in which the placenta covers all or part of the cervix.
She told People Magazine, "It actually hasn't been a big deal so far because I'm so early. I had a C-section the first time because I never dilated, so I'm not that concerned because I expected to have to be cut open again."
Speaking about her 3-year-old son Sid, Mollen revealed that he understands he's getting a baby brother "in concept," but "he still thinks it's a gift for him." The soon-to-be mum-of-two joked, "Like, maybe the baby's going to be made of chocolate or something. I don't think he realises there's a major downside yet."