Over one million calls to the Universal Credit (UC) helpline were abandoned without claimants receiving a response within a 12-month period, a new report has shown.
Between September 2016 and October 2017, some 1.3 million calls, amounting to 12% of the total made to the helpline, were abandoned.
The figures, which were obtained by Labour MP Jim McMahon through a parliamentary question, showed over 120,000 calls were abandoned each month in August, September and October. While calls in December were answered on average within five minutes, McMahon, the Shadow Minister for Communities and Local Government, said the figures showed staff were struggling to cope with the volume of calls.
He added the number of abandoned calls could mean people had given up hope of getting through and therefore might not have got the support they needed.
"Everything we hear about Universal Credit suggests that it is failing in its purpose to provide help and support to vulnerable and low income claimants," the Labour MP was quoted as saying by ITV.
"I worry that at this busy time of year, people needing help to make ends meet – many of whom are hardworking people – won't get the support they need from the Government."
However, the Department for Works and Pensions (DWP) dismissed the claims as "disingenuous", pointing to the figures for December as proof claimants were receiving all the help they required.
"These claims are disingenuous – there are a number of reasons why someone might end their call, and calls to our UC service lines are being answered within five minutes," a spokesman for the department added.
"The DWP also added the majority of claimants were now accessing Universal Credit online, highlighting 95% of Universal Credit claims were now handed online, while 80% of those having to report any changes to their claim were doing so online.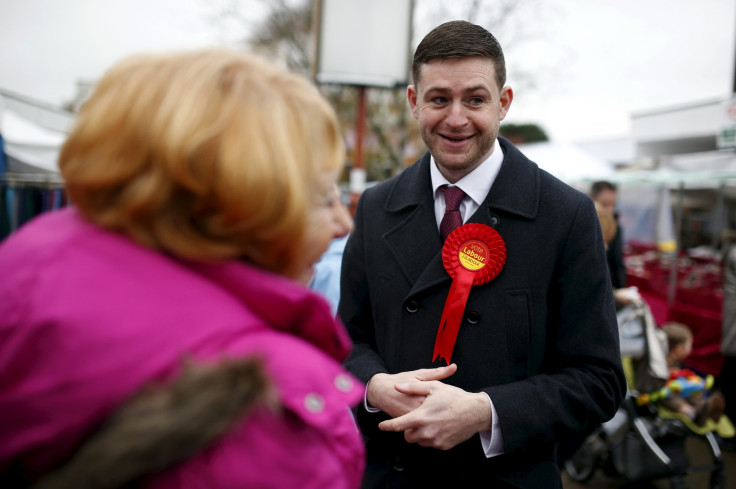 However, McMahon insisted there was nothing to suggest those who abandoned calls had opted to use a digital platform instead.
"DWP have made a very broad assumption that abandoned calls are due to claimants moving online," he said.
"It raises a big question about how much of a handle the DWP have on the experience of their customers."
In October, the Government was forced into an embarrassing U-turn, when they announced that the 55p-a-minute Universal Credit hotline for benefit claimants will be scrapped in favour of a freephone number.
Secretary of State for Work and Pensions David Gauke confirmed that phone lines for the DWP will be free by November, following outrage over the costs of up to 55p a minute from a mobile phone and up to 9p a minute from a landline.
"We know that many people prefer to use online services and the vast majority of claims to Universal Credit are made online," Gauke explained.
"Everyone can check their statement and engage with their work coach through their online account and we have free WiFi and computers in all our job centres."