Over 100 Killed in Central Nigeria Gun Attack
Fulani herdsmen raid villages in Kaduna state, leaving scores dead and many homeless.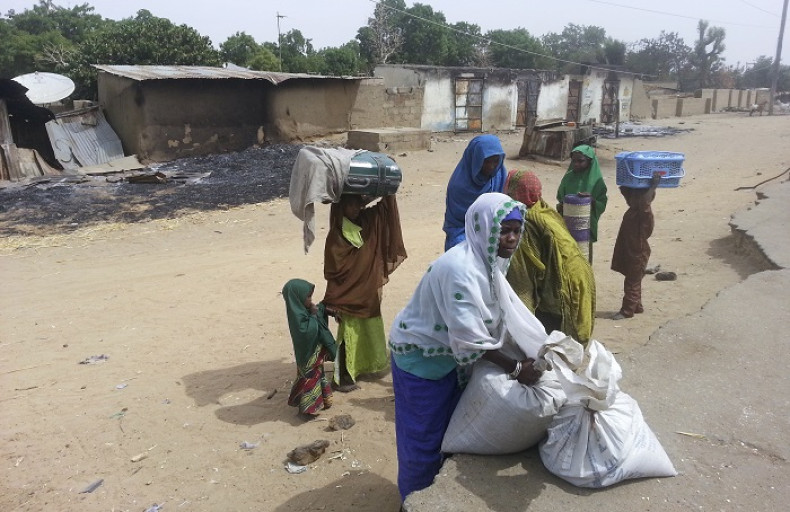 More than 100 people have been killed in a series of gun attacks on villages in central Nigeria.
Raids by dozens of Fulani herdsmen on villages including Ugwar Sankwi, Ungwan Gata and Chenshyi in Kaduna state left scores dead and many fleeing on foot.
Residents were still burying victims of the first attack on Marabar Kindo village, when the attackers returned on motorbikes on Thursday and gunned down several villagers and set fire to thatched huts.
Two policemen who were responding to calls for help are also reportedly among the dead.
Maigora village resident Kabiru Ismail said he had helped bury more than 40 people and counted 103 dead bodies in three villages. He also said five vehicles had been burned.
David Anyip, vice-chairman of the Kaura local government authority, told Reuters: "Fulani gunmen came across from neighbouring Plateau state and just opened fire on the villagers at around 11pm. We are still picking bodies out of the bush but so far there are more than 100 killed."
Hundreds of people have died in the past year in Nigeria's volatile "middle belt", where largely Muslim Fulani cattle-herders frequently clash with settled Christian communities and Muslim Hausa farmers. The semi-nomadic Fulani accuse farmers of taking over vital grazing lands and water resources.
Human Rights Watch released a report in December which revealed that sectarian clashes have claimed 3,000 lives since 2010, with the government doing little to stem the violence and prosecute known perpetrators.
The report said entire villages have been "ethnically cleansed" of Fulani Muslims, and warned that the insurgency could intensify as extremists attribute reprisal attacks to the "lack of justice for attacks on Muslims" in Plateau and Kaduna states.
On Thursday, the UN High Commissioner for Human Rights Navi Pillay urged the Nigerian government to investigate and prosecute human rights abuses, including those perpetrated by security forces, as well as the Islamist terrorist organisation Boko Haram.