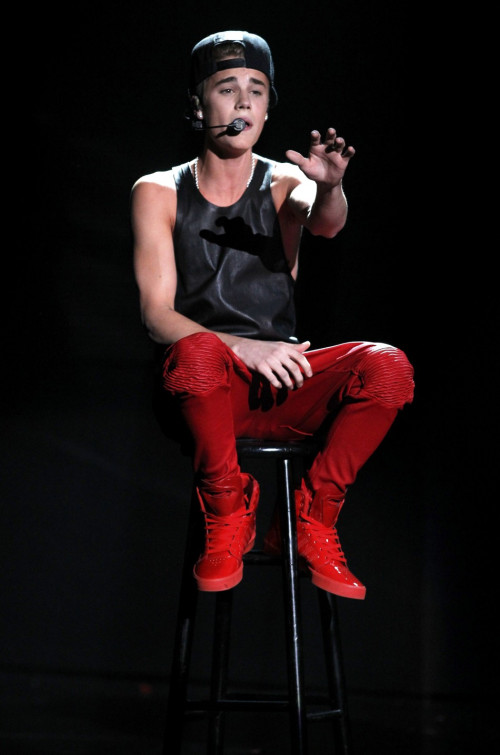 It seems Justin Bieber's very own Beliebers army have succeeded where many other music fans have failed - in forcing the Canadian into temporary retirement.
While rumours of the singer hanging up his microphone have been wide of the mark, his legion of amorous fans has forced New York's Madame Tussauds to retire an over-groped waxwork of the 19-year-old pop star.
Management at the tourist attraction has taken down its shopsoiled model after years of fans' groping of it meant that it no longer even looked like Bieber.
And while Bieber might know a thing or two about being behind bars, a source told New York Post's Page Six: "With no ropes or barriers to stop them, thousands of fans have had their photographs taken with him since then - but it has taken its toll."
Plans are in place to replace the old molested model with a fresh-faced one.