Overstock CEO Patrick Byrne confirms tZERO utility token sale 'by Thanksgiving'
Overstock CEO inundated with requests says tZERO token sale coming in six weeks.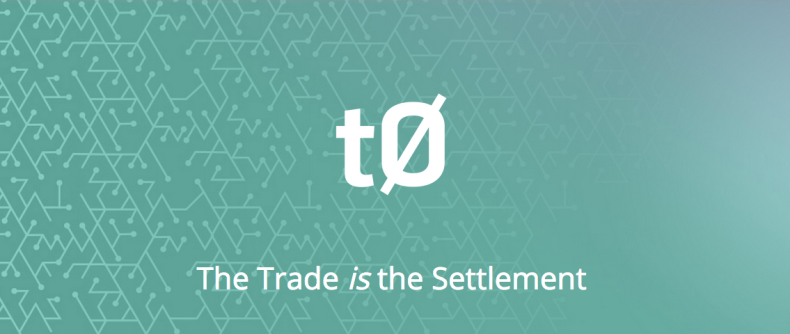 "I got a phone call from somebody on Monday who said, I'll put in $20m. I can send you a cheque today. What does that get me?" explains Overstock CEO Patrick Byrne. Apparently, he's received around 30 such calls so far this week. It's Wednesday morning.
People are suddenly falling over themselves to get involved in Byrne's blockchain-based alternative trading system (ATS) tZERO. Overstock and Medici Ventures' tZERO is set to be the de facto (and de jure); indeed the only Securities and Exchange Commission (SEC) regulated exchange for trading ICO tokens, many of which were recently deemed to be securities by the regulator.
The recent tZERO announcement of a joint venture between RenGen, as market maker, and Argon to vet and handle deal flow, specifically aimed at ICO tokens, sent Overstock's share prices soaring.
In addition, Byrne confirmed to IBTimes UK that tZERO will be issuing a utility token (not a security, or equity token), and that will happen before Thanksgiving, he said. On top of that, more major partnerships will be announced in the coming weeks.
Byrne pointed out that they are already a publicly traded company; KPMG audits everything, "if there's one company that could legitimately issue a token it should be us," he said with a hint of archness.
It's interesting that the blueprint for Byrne's blockchain-based exchange predates the ICO explosion. Some two and half years ago Overstock effectively bought a node of Wall Street, through which 3% of the equity trades actually flow.
"It's a routing company, and it has an SEC-approved ATS. So we took that and we just blockchainized it," said Byrne. "We took something that was already legit and legal and we just adapted it so it could handle blockchain."
Byrne's vision for blockchain securities began with a $5m bond, followed by the issuance of a public blockchain security last December. The ATS is now at the stage where it could handle other blockchain securities. "But what's happened is this ICO revolution and I don't think the securities are going to be issued normally at all now," said Byrne.
"Given the July 25th decision by the SEC that most of these ICOs are really securities, then technically can only trade on an exchange that of course can handle blockchain and that's SEC approved.
"Well there is precisely one SEC approved blockchain exchange in the world, and it's ours. We built tZERO kind of anticipating going in different direction with it, but once the ICO boom happened we are guys who have this thing there. It's better to be lucky than smart."
Asked about the utility of the tZERO token, Byrne it will allow people to use the exchange, in a sense like gas on Ethereum. There will be a range of services coming out and the token will be used as prepayment on those services.
"So in about six weeks you will see us do an ICO token to use the exchange and our system will become live, handling ICOs. All those things are going to take fuel to actually use them so what we are doing is pre selling the fuel. From what I am hearing, we are going to raise a fortune – $200-$500m easily."
One of the added services Byrne is most proud of, and which was a key part of the original design, is a stock locate system for short selling.
"You know my issues with the short sellers," he said. "Last July in the earnings call I described that we were turning something on; we are now turning it on. That project, a blockchain-based stock locate system, is going to start getting a lot of attention. It's a tremendous innovation."
Taking a philosophical view of the ICO boom, Byrne said this: "As a small 'l' libertarian, I typically am against government paternalism. However, I don't feel that way regarding securities. Until 1929 in America, there were travelling salesmen who drove around and sold people penny stock over the back yard fence and swindled old people and such. And you can't have that world."
"So the ICO boom was troubling to me. I think there's a lot of stuff that's been sold on the ICO world that is going to go to zero."
Around the subject of the SAFT (Special Agreement for Future Tokens), accredited investors and the many lawyers commenting on this space, Byrne added: "One could argue, are we safer now because of these rules? Maybe it's like that small town mayor putting a sign up on the beach saying no sharks - ocean is safe. You've seen Jaws, right."