Oversupply will keep global LNG prices in check until 2019/2020
IBTimes poll and separate Moody's report suggest supply/demand imbalances will ensure natural gas prices stay low.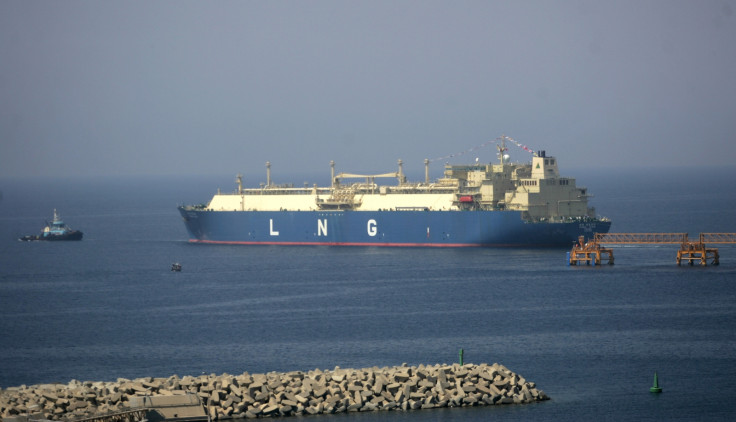 Global liquefied natural gas (LNG) price rises are likely to remain muted for the next 12 months, according to an IBTimes UK spot survey of delegates at CERAWeek; one of the world's largest energy events being hosted by IHS Market in Houston, Texas, US.
Our random poll of 53 CERAWeek delegates with an LNG industry remit over Monday and Tuesday (6 & 7 March) saw around 80% or 42 respondents express a view that prices will remain muted, with the US benchmark Henry Hub contract trading below $3 per mmbtu at the time of writing, and the premium between non-US and US wholesale prices continually narrowing.
Nearly half of respondents expressed concerns about oversupply, indicating that supply/demand imbalances were likely to persist for "at least" two years. Their opinion appears on the conservative side, with Moody's opining in a recent report that LNG market imbalance could well extend to 2020.
In a client report, the global ratings agency said imports into Japan, the world's biggest market, which consumes over one-third of global LNG, will fall to 80 million tonnes per annum (mtpa) by 2020; a 9% reduction from its 2014 record, as nuclear power production slowly restarts.
Tomas O'Loughlin, analyst and senior credit officer at Moody's, says strong LNG demand growth from China, India and new markets is likely. "However, it will not be enough to absorb the fresh supply capacity coming online, particularly with demand falling in the largest importing countries, Japan and Korea. The market will not rebalance until the early years of the next decade, when global demand and LNG import infrastructure catches up with supply."
Yet, at the same time, Moody's said new global supply will jump 44% by 2020 to 455 mtpa versus 2015 as LNG construction projects in Australia, the US and Russia, costing more than a quarter of a trillion dollars to build, come onstream.
"These projects were boosted by a spike in demand from Japan following the 2011 tsunami and subsequent nuclear shutdown, as well as abundant US shale gas supplies. Until the market rebalances, investment returns for developers of Australian projects will be weak and US LNG offtakers will struggle to recover all of their liquefaction costs," O'Loughlin concluded.
© Copyright IBTimes 2023. All rights reserved.