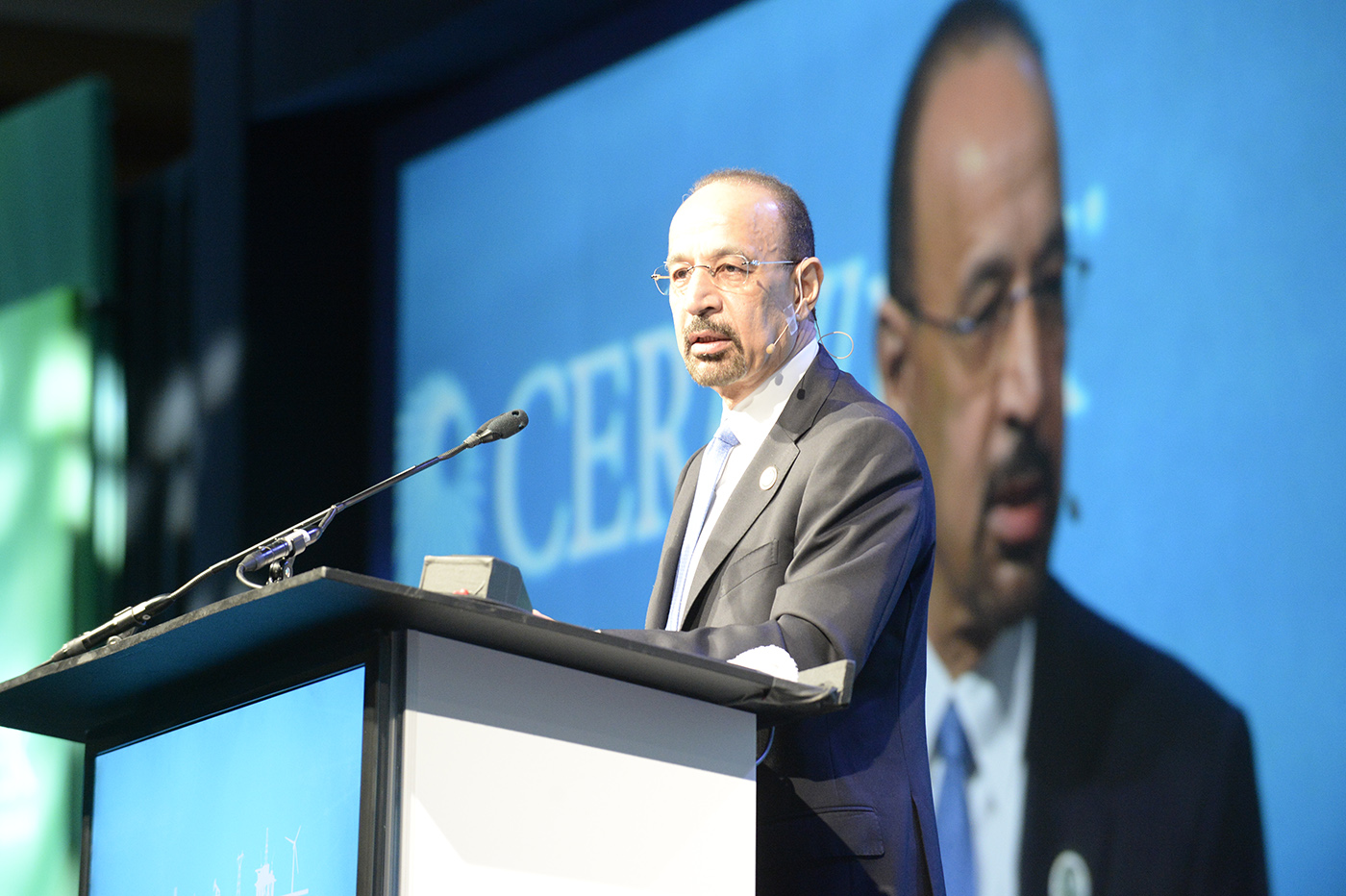 Saudi energy minister Kalid Al-Falih has described talk of peak oil demand, in the face of rising acceptance of electric vehicles and renewable energy schemes, as dangerous and misguided.
Speaking at CERAWeek in Houston, Texas, USA, on Tuesday (7 March) Al-Falih said: "Misguided projections of peak oil demand discourage investment as the International Energy Agency has warned. Demand for petroleum exports will continue to grow, with much of the growth coming from Asia."
Falih said he was not being dismissive of renewable energy alternatives and electric vehicles. "There is little doubt the cost for alternatives like renewables and electric cars have come down, their share would continue to grow and we welcome it. Saudi Arabia has undertaken its own renewable energy programme for power generation.
"However, despite the recent [oil market] downturn, we have maintained investments across petroleum value chain. Uncertainty will continue until global inventories rebalance, however we expect oil demand growth to remain fairly healthy at 1.5m barrels per day (bpd)."
Commenting on the nature of cuts introduced by Opec and 11 non-Opec producers in December 2016 , Falih described the agreement as historic, but added that the market should not get ahead of itself.
"Don't believe in wishful thinking that Opec would underwrite the investment of others by perennially supporting the market," said Falih. "Saudi Arabia has cut production by more than what we promised [in December 2016], but we will not bear the burden of free riders."
He joked that while the global oil industry was witnessing shoots of recovery, Riyadh was "moderating the watering" of those green shoots.
Falih added the production uptick seen in the US could be offset by a decline in non-Opec production. "In many ways the US oil industry has become bellwether of the industry, the country is both a significant consumer and producer."
The minister also said Saudi Aramco's anticipated initial public offering (IPO), given a valuation of as high as $2tn by some, would be a great addition to the global market. "We expect it in 2018, and it would unleash the company in a positive way."