Overwatch release date revealed: Early access and full launch details for Blizzard shooter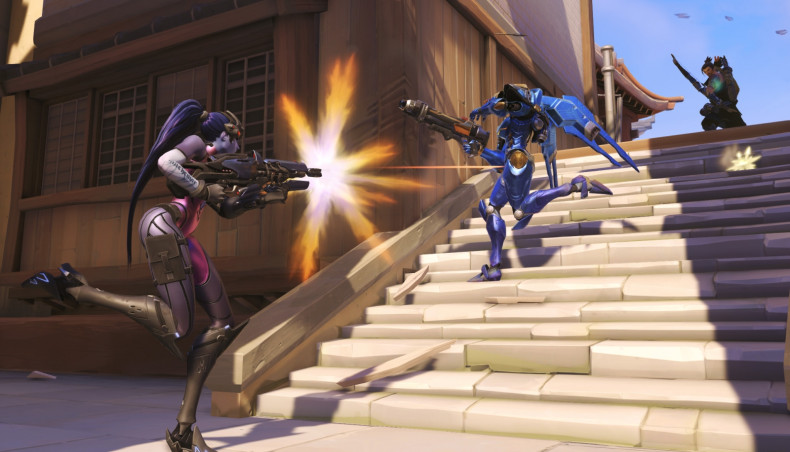 An ad campaign published ahead of an official announcement has revealed that Blizzard's upcoming first-person multiplayer shooter Overwatch will be released in late May, with early access through pre-orders to take place earlier in the month. The dates were spotted in ads on IGN.
Those who pre-order the game will get early access to an open beta from 3 May, with the full retail release on PS4, Xbox One and PC following three weeks later on 24 May. These are the US release dates, so we won't know the UK and EU release dates until there is official confirmation – but they'll likely be around the same time.
Until now the game has been pencilled in for release in the first half of 2016. The existence of these ads means that an official announcement regarding the release plan cannot be far off. Such a release date was mentioned in a Take Two financial report late last year, revealing that a February release had been in mind, but the game had to be delayed.
Overwatch is a first-person shooter imbued with elements of the multiplayer online battle arena (MOBA) genre made famous by the likes of League of Legends, Dota 2 and Blizzard's own Heroes of the Storm. This means the shooter will offer players a host of varied characters with differing abilities that make them wildly different to play, and which can influence battles in diverse ways.
As always with a Blizzard release, interest is high within the PC community in particular. The game is likely to be the company's focus in 2016, as it also continues to support World of Warcraft, Starcraft 2, Heroes of the Storm and Hearthstone.
For all the latest video game news follow us on Twitter @IBTGamesUK.