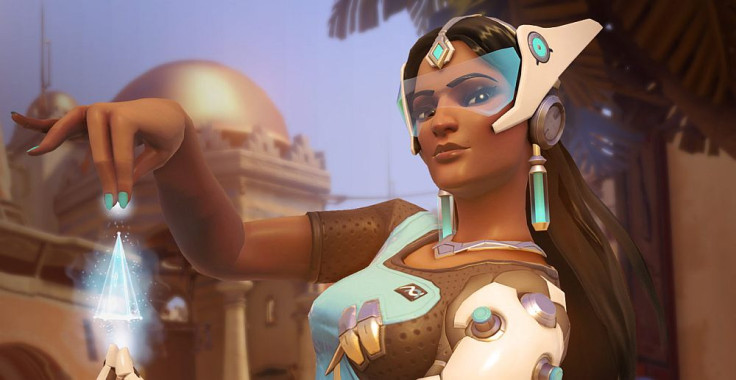 Overwatch director Jeff Kaplan has confirmed that Symmetra, one of the hero-based shooter's original playable characters, is on the autistic spectrum. He revealed the news in response to a letter sent from a fan who had noticed certain character traits that suggest as much.
Tumblr user samtheultimatetransguy shared a photo of the letter from Kaplan, which quickly went went viral, spreading through the Blizzard-developed game's massive community of passionate fans.
The letter reads: "I'm glad you asked about Symmetra. It was very astute of you to notice that she mentioned the spectrum in our comic. Symmetra is autistic.
"She is one of our most beloved heroes and we think she does a great job of representing just how awesome someone with autism can be.
"Thank you so much for taking the time to write to me. I really enjoyed your letter and will share it with the rest of the team."
The comic in question is this one, released last year, which is specifically about the character and in which she references people asking her where she "fits on the spectrum". It seemed fairly explicit (the panels in question are embedded below) but Kaplan has now confirmed it.
Symmetra's autism is yet another aspect of the refreshing diversity and representation of Overwatch's international cast of heroes of all shapes, sizes, orientations and ethnicities.
At this year's Game Developer Conference in March, the developer's discussed "embracing diversity", sharing with fellow developers the team's approach.
A slide included in a presentation about the game said "Make characters distinctive" so that there are "more characters for people to identify with". In turn it's the Overwatch team's belief that this will "expand their audience", but most of all they quite rightly say it's just "the right thing to do".
Overwatch's huge, growing player base of some 25 million people attests to the positive impact such diversity can have and how receptive people can be.
Diversity in terms of race and ethnicity was clear from the game's outset, but since the game's May 2016 launch it was confirmed in another comic that assault character Tracer, also the game's cover star, is gay.
That another character is now confirmed to have a disability, and not one that defines her or limits her capabilities, is another positive move. In the UK alone there are around 700,000 people on the autism spectrum, which is more than 1 in every 100.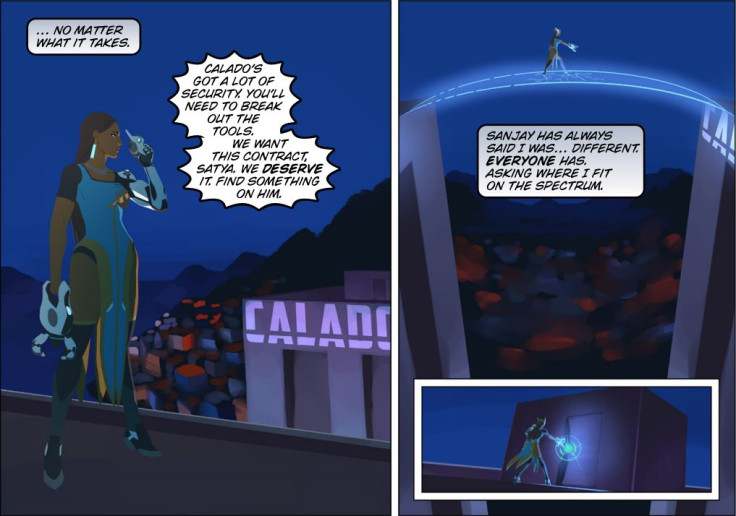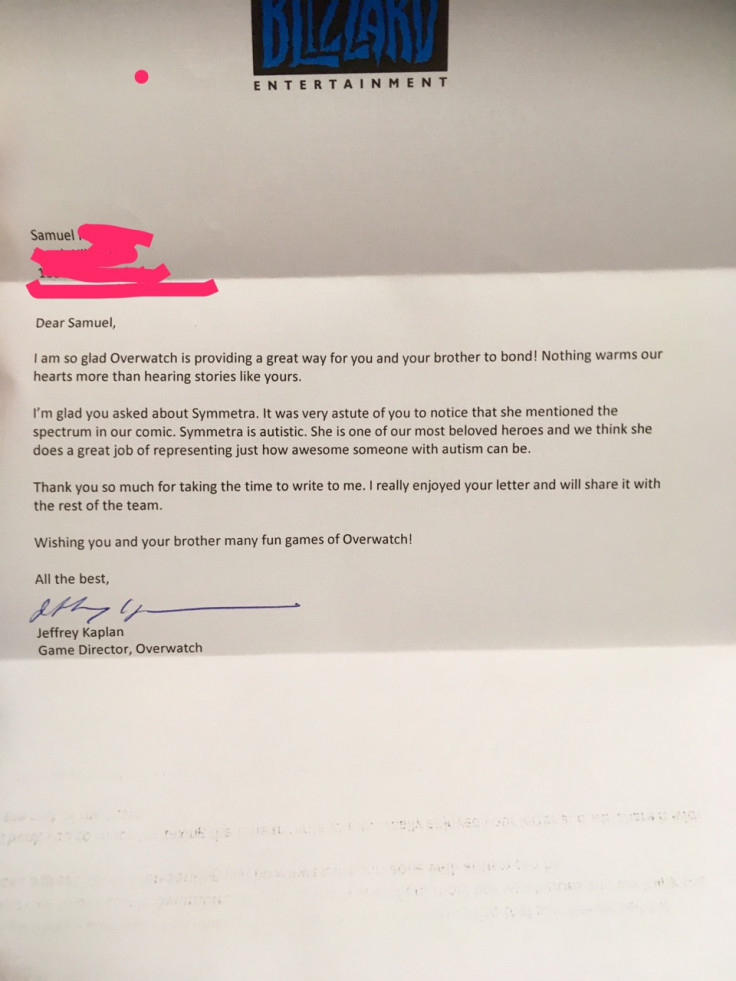 For all the latest video game news follow us on Twitter @IBTGamesUK.