Overwatch's new hero will be revealed at San Diego Comic Con in late July
Blizzard panel at SDCC will reveal more about character rumoured to be a healing sniper.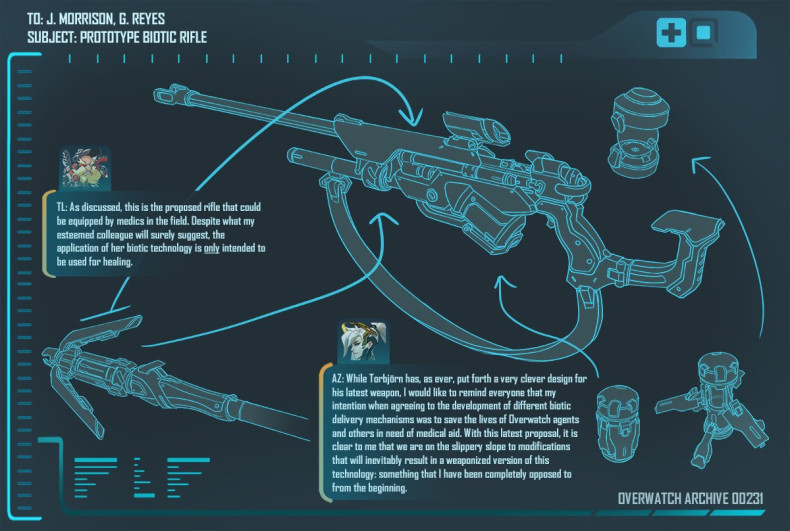 Blizzard is heading to San Diego Comic Con on 21 July to discuss the first new hero character to be introduced to hit multiplayer shooter Overwatch since it launched in late May. The developers will lead a panel at the fan convention, entitled 'Behind The Scenes of Overwatch's Newest Hero'.
"Blizzard developers James Waugh (director of story & creative development), Michael Chu (senior designer, Overwatch), and Arnold Tsang (assistant art director, Overwatch) present a behind-the-scenes look into the creative process of developing the art, design, and story for Overwatch's newest hero," reads a description of the panel.
The panel is being held on 21 July at 6:45pm (PST (2:45am BST, on 22 July) and will last an hour. It is possible the hero will be announced ahead of the panel before more details are then divulged. There's no information yet regarding when the hero will be added to the PS4, Xbox One and PC first person shooter.
Speculation strongly suggests the character will be a Support class sniper, whose rifle can be used to heal friendly heroes and may be called Sombra. NeoGAF users have put together a good rundown of evidence to support this theory.
The theory was backed up by a teasing tweet from the game's official Twitter account, which posted a "confidential" image of a biotic (healing) rifle with quotes from two existing characters: Torbjörn and established healer character Mercy.
"While Torbjörn has, as ever, put forth a very clever design for his latest weapon, I would like to remind everyone that my intention when agreeing to the development of different biotic delivery mechanisms was to save the lives of Overwatch agents and others in need of medical aid," Mercy says in the picture.
"With this latest proposal, it is clear to me that we are on the slippery slope to modifications that will inevitably result in a weaponised version of this technology: something that I have been completely opposed to from the beginning." This suggests that the rifle could be used as a regular sniper rifle as well.
Whoever the new character ends up being, they will be the game's 22nd. Overwatch is a hero-based shooter based on a collection of characters with unique abilities and uses in battle. The mixing and matching of these characters is crucial to team-building and success in the game.
For all the latest video game news follow us on Twitter @IBTGamesUK.