Many may not be familiar with some of the words, but the Oxford English Dictionary has added more than 1,000 new words, phrases and senses in its September 2016 update.
The new edition also marks the centenary of Roald Dahl's birth, with the revised Dictionary adding words from the writings of the popular children's author.
Other entries include a number of Asian 'English' words. Some of them pertain to popular local cuisine, while others are, at best, highly colloquial terms that are deemed derogatory.
The dictionary also gave its nod to the internet age by including new words pertaining to social and digital media.
Terms such as moobs, which refer to men's flabby pectoral muscles or breasts and YOLO, an acronym for the saying 'you live only once', were added. New words and phrases are usually added to the dictionary once it has been established that there is enough evidence to show continued historical use.
The Oxford English Dictionary, according to the BBC, is a historical and definitive guide to the meaning, history and pronunciation of almost 830,000 past and present words, senses and compounds found in English speaking countries. The next update is due on December 2016.
Contributions from Dahl come in the form of words Oompa Loompa, scrumdidlyumptious, witching hour, human bean and golden ticket. Michael Proffitt, the dictionary's Chief Editor said: "The inclusions reflect both his influence as an author and his vivid and distinctive style."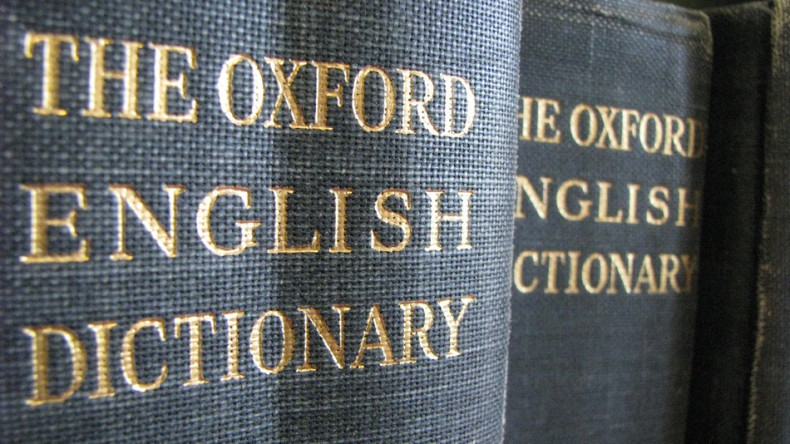 Social media age
Clickbait, clicktivism and clickjacking also made it into the dictionary. Clickbait refers to internet content with the main purpose of attracting attention and drawing visitors to a particular website. Clicktivism refers to the use of social media and other online tools to promote a social cause.
Clickjacking on the other hand refers to the practice of manipulating a webiste user's activity be hiding hyperlinks underneath legitimate clickable content, resulting in the user performing actions of which they are unaware.
Popular Asian words gets green light
Popular exclamations like 'aiyah' and 'aiyoh' which are used to show disappointment or resignation respectively, were included in the new list as well as 'Ah Beng'. The term is used mainly in Singapore and Malaysia to describe loud, unsophisticated young Chinese people and is often used as a derogatory term. The female equivalent is Ah Lian.
Char Kway Teow, a popular flat white noodle, and the 'rendang' dish from Indonesia have also been added. Other additions include 'mamak' which refers to the Indian Muslim community which is sometimes considered a derogatory term.
Kopitiam sees its entry in the dictionary. It is a traditional coffee shop in Southeast Asia that is not confined to serving beverages, they also serve a variety of food, says Channel News Asia.
And elsewhere, after all this time, Yoda finally enters the Oxford Dictionary.