Oxford Labour anti-Semitism: MP John Mann calls for enquiry over racism row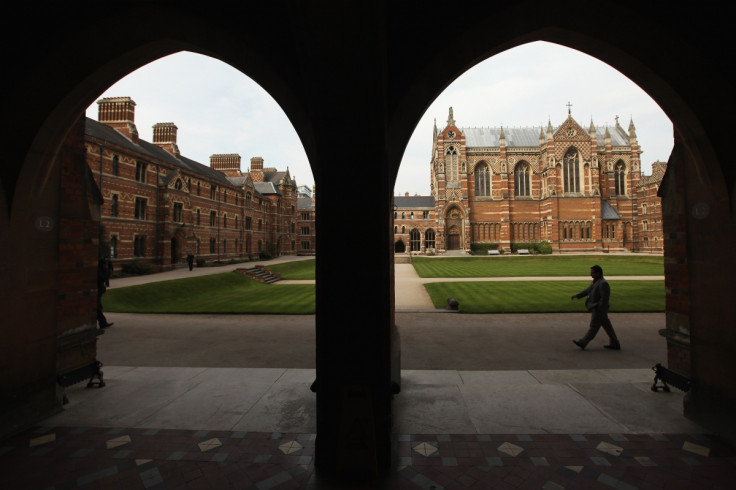 More allegations of anti-Semitism from members at the Oxford University Labour Club (OULC) have emerged in the wake of the resignation of one of its co-chairs. Alex Chalmers announced he is to step down from his role at the largest university Labour club in the country following claims some of its members "have a problem with Jews".
Chalmers made a series of accusations against those in the club in his resignation statement, including members causally using the term 'Zio' – a term for Jews used in websites run by the Ku Klux Klan or Neo-Nazi groups – others expressing their solidarity with Hamas and some senior members of the club suggesting most accusations of anti-Semitism are "just the Zionists crying wolf".
Following the accusations, Labour MP John Mann called for a full enquiry and suspension of OULC for the allegations of racism, adding the language allegedly used by some members is similar to those used by the far-right.
He added via Twitter: "Overt anti-Semitism rife amongst certain elements at Oxford University. These casual racists need to be directly challenged and more. The use of the term Zio as an abuse by some Oxford so-called left wingers is comparable to the language of Pegida zealots."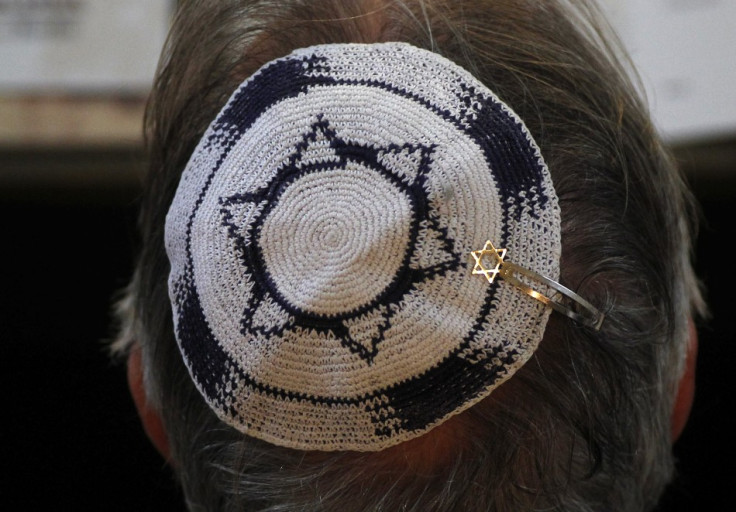 The Oxford University Jewish Society (JSoc) previously they were "saddened" but "unsurprised" by the reports of anti-Semitism, adding it is not the first time they have dealt with such accusations within the student left and "it will not be the last". JSoc have now said they have been approached by members of the OULC who have come forward with more allegations of anti-Semitism from some members at the group.
These include:
Several people, all of whom have been on committee, have been known to sing the song 'Rockets over Tel Aviv'.
One member stated specifically that it was 'not anti-Semitic' to allege the existence of a 'New York – Tel Aviv axis' that rigs elections, and said that 'we should be aware of the influence wielded over elections by high net-worth Jewish individuals'. He also stated that it was 'not anti-Semitic' to allege the existence of an international Jewish conspiracy, even though he did not endorse the idea himself.
One member, then on committee, stated that all Jews should be expected to publicly denounce Zionism and the state of Israel, and that we should not associate with any Jew who fails to do so.
Several members have alleged that US foreign policy is under the control of the 'Zionist Lobby' and when asked if by 'Zionist' they simply meant 'Jewish' they went very silent.
One member of OULC was formally disciplined by their College for organising a group of students to harass a Jewish student and to shout 'filthy Zionist' whenever they saw her.
In a public discussion on the OULC Facebook group one member argued that Hamas was justified in its policy of killing Jewish civilians and claimed that all Jews were legitimate targets. Several other members, including two former co-chairs and one then on committee, defended the member as making 'a legitimate point clumsily expressed'.
Two members of OULC argued that Jenny Tonge, a peer expelled from the Liberal Democrats over anti-Semitism, should be encouraged to join the Labour party.
The JSoc said that the people have come forward with the allegations as the OULC has become "increasingly dominated by the radical student left". A spokesperson said: "Many of Oxford's Jewish students who hold progressive views have long felt excluded from left-wing political spaces. Jewish students who raised the issue of anti-semitism at the OULC meeting were laughed at and mocked. It is high time that this issue is confronted. We hope Alex's resignation triggers a broader awakening amongst student political movements, and that anti-Semitism, particularly on the student left, is finally taken seriously."
Update: Labour Students confirmed they have launched an "immediate investigation" into the allegations. An OULC spokesperson added: "We are horrified at and whole-heartedly condemn anti-Semitic behaviour in all its forms. The comments detailed in JSoc's statement indicate a shocking pattern of hateful and racist behaviour by some Club members, and it's of the highest priority that this be dealt with swiftly and lastingly. Labour Students is launching an investigation; we will fully co-operate with this and encourage any of our members to come forward with any information that will assist the process."
Russell Langer, the Union of Jewish Students campaigns director, said: "The latest allegations regarding anti-Semitism in Oxford University Labour Club show that the events this week were just the tip of the iceberg. The most concerning part of this case is the clear link between OULC's growing anti-Israel rhetoric and the blatant antisemitism its members have been accused of. We welcome the investigation which has been launched by Labour Students and call on Oxford University Students' Union to also investigate these matters. It is also vital that anyone within OULC who has witnessed antisemitism within the Club makes a formal complaint to these bodies."
© Copyright IBTimes 2023. All rights reserved.