Oxford University employee and US professor arrested over murder of Trenton Cornell-Duranleau
Andrew Warren and Professor Wyndham Lathem were detained separately in California.
An employee of Oxford University and a US professor have been arrested over the murder of a man in Chicago on 27 July.
Andrew Warren, who works at Oxford's Somerville College, and Wyndham Lathem, teacher of microbiology at Northwestern University, were arrested separately on Friday (4 August) in California, some 3,200km away from the crime scene where 26-year-old Trenton Cornell-Duranleau was killed.
Lathem (42) was in Oakland when arrested, while Warren (56) was in San Francisco. Their arrests were confirmed by Chief Chicago police spokesman Anthony Guglielmi, who said that the pair had been taken into custody "without incident".
Guglielmi also said that the duo will appear in an Oakland court before returning to Chicago where they will be questioned by homicide detectives.
Cornell-Duranleau – who had a certification in cosmetology and moved to Chicago in 2016 – was found with multiple stab wounds in Lathem's 10th-floor apartment in Chicago at around 8.30pm (3.30am BST) on 27 July.
Guglielmi said Warren and Lathem were caught on CCTV leaving the building that night.
Lathem and Cornell-Duranleau knew each other but it is not clear whether Warren, who was visiting the US for the first time, knew him, police said.
Authorities have so far provided little information about what may have prompted the killing. Guglielmi has said that Lathem and the young victim were involved in some sort of relationship and "had some type of falling out", but he declined to elaborate on the relationship, the Chicago Tribune reported.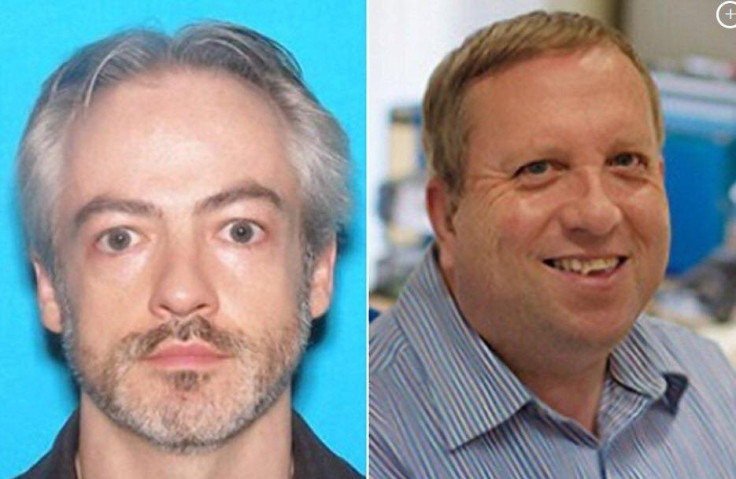 Wyndham Latham and Andrew Warren were arrested on Friday for the murder of Trenton Cornell-Duranleau on 27 July
Facebook/ChicagoPolice
Lathem has worked at Northwestern University since 2007 where he researches a type of bacteria that causes the bubonic plague. A spokesman for the university said that he had been banned from the campus and placed on administrative leave.
Warren works as a senior treasury assistant at Somerville College where he is in charge of payroll and pensions.
Chicago police said in a statement: "We hope today's arrest brings some comfort for the victim's family. We are also thankful that this did not end in further tragedy."
© Copyright IBTimes 2023. All rights reserved.