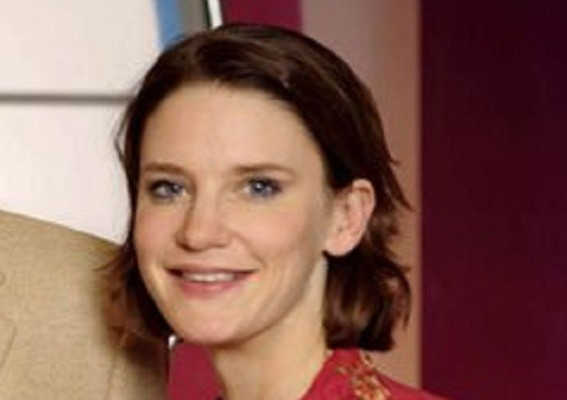 Oxford University Press has named 'omnishambles' as its Word of the Year, defining it as "a situation that has been comprehensively mismanaged, characterised by a string of blunders and miscalculations".
This word seems particularly fitting at the moment, with the BBC apparently in crisis over the mismanagement of Newsnight and its child abuse reporting or lack of it.
Every year, the OUP picks a word that reflects the mood of the last 12 months. The publishing company picks one British word and one US word.
The US Word of the Year is gif, which is short for graphics interchange format - a format for images on the internet.
Omnishambles was coined by the writers of the satirical TV show The Thick of It. It has been applied widely to blunders; from government PR mistakes to the London Olympic preparations.
The Guardian newspaper is particularly fond of the word, with two recent headlines reading: 'Tim Davie debut ensures BBC omnishambles continues' and 'Another omnishambles - and this time it threatens me and my autistic son'.
Susie Dent, OUP lexicographer and Countdown regular, said omnishambles was picked because of its popularity and "linguistic productivity".
She said: "A notable coinage coming from the word is Romneyshambles." Romneyshambles was coined by the British press after US presidential candidate Mitt Romney said he doubted London would be able to host a successful Olympic Games.
Other words shortlisted for the award were 'mummy porn', a term widely used following the publication of E L James' erotic novel 50 Shades of Grey, and 'green-on-blue', meaning attacks on military personnel by forces thought to be friendly.
Mo Farah's victory dance, the Mobot, was also considered, as was the acronym YOLO - or you only live once. Pleb, popularised by ex-chief whip Andrew Mitchell was also shortlisted.
Speaking about the shortlist and eventual winner, Fiona McPherson, one of the lexicographers on the judging panel, said: "These words won't necessarily find themselves in an Oxford Dictionary anytime soon - many will be far too new or ephemeral - but that isn't really the point.
"Instead, we are able to focus on the new additions to our vocabulary each year that have been influenced by popular culture, sport, politics, and other current affairs.
"Why omnishambles? Well, it was a word everyone liked, which seemed to sum up so many of the events over the last 366 days in a beautiful way. It's funny, it's quirky, and it has broken free of its fictional political beginnings, firstly by spilling over into real politics, and then into other contexts."