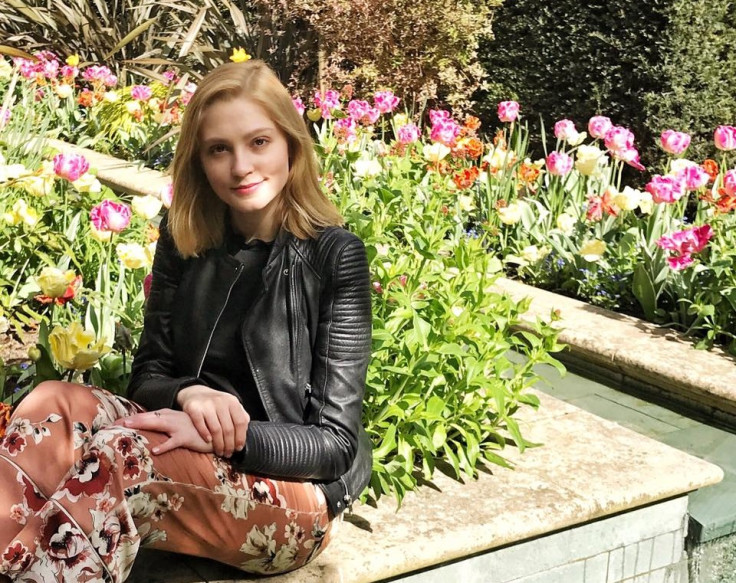 Oxford University student Lavinia Woodward, who stabbed her former boyfriend during a drunken row, has been handed a 10-month suspended prison sentence.
She stabbed her ex-partner in the leg, cut his fingers with a bread knife and hurled a laptop at him after drinking and taking drugs in Christchurch College last year.
The medical student pleaded guilty to unlawfully wounding her partner, a student at Cambridge University, during a hearing at Oxford Crown Court in May.
Woodward wept and dabbed her eyes with a tissue as the judge handed her a ten-month prison sentence, suspended for 18 months.
Her defence barrister, James Sturman QC, had urged the judge to take into account the 24-year-old's "unique vulnerability, remorse and good character."
Oxford Crown Court Judge Ian Pringle said there were many "mitigating features" in Woodward's case as he handed her the sentence.
He listed her age, "genuine remorse" and the fact that she was a "clearly highly-intelligent individual" as his principal reasons for giving her a suspended sentence.
Pringle added that Woodward who suffers from an "emotionally-unstable personality disorder, a severe eating disorder and alcohol drug dependence", and had shown a determination over the past few months to "rid herself of her alcohol and drug addiction".
"You have demonstrated to me since I adjourned this matter in May a strong and unwavering determination to do so despite the enormous pressure under which you were put," Pringle told Woodward.
At the hearing in May, Pringle had said that a custodial sentence would be "too severe" for the young woman, who hoped to become a heart surgeon.
"It seems to me that if this was a one-off, a complete one-off, to prevent this extraordinarily able young lady from following her long-held desire to enter the [medical] profession she wishes to would be a sentence which would be too severe," Pringle said.
Pringle's comments sparked a debate about inequality in the criminal justice system, with many people arguing that privilege spared Woodward a prison sentence.
"Pretty, posh, white = no jail," one woman wrote on Twitter following the judge's verdict.
"If she was poor or black, she would be [in jail]," another man wrote.