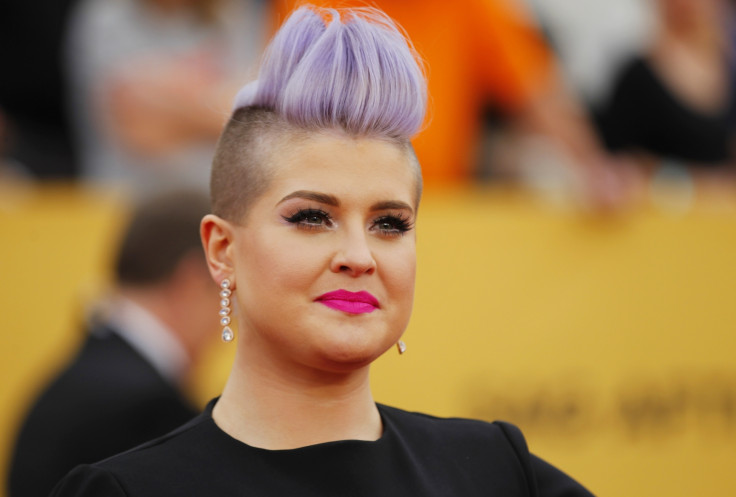 Ozzy Osbourne's mistress Michelle Pugh is suing the Black Sabbath singer's daughter, Kelly, after claiming she was publicly "slut-shamed, bullied and harassed" by the television host. The celebrity hair-stylist received a barrage of tweets from Kelly after revelations she had been having an affair with the 67-year-old Black Sabbath front man went public.
In May, Kelly reacted to the reports of her father's infidelity with Pugh, tweeting: "My father is almost 70 ever heard of elder abuse?" She also posted a message which read: "Anyone looking for cheap chunky LOW-lights a blow out and a b***job call [phone number]."
In the court documents filed at Los Angeles County Superior Court, Pugh claims the suggestion that she was abusive to Ozzy during the relationship are defamatory as she goes on to describe how "he made me feel like the most beautiful and worshipped woman in the world".
Further denying that she ever benefited from the star financially, Pugh says that Kelly's scathing comments – which have since been deleted – have caused her emotional suffering and lost business due to the damage to her reputation.
Opening up about the relationship in Peoplemagazine, she described the singer as the "greatest love of my life", insisting that it was a serious relationship as the pair bonded over their shared love of history and art.
While Sharon initially announced her split from Ozzy after discovering the affair while searching through his emails, she later reconciled with him.
Pugh denies any role in the breakdown of Ozzy's marriage to Sharon, claiming the star was already "unhappy" and that he "consistently and willingly and generously" loved her, Mail Online reported. Responding to Pugh's claims, the singer's spokesperson has suggested that the relationship was one-sided and that she took their "sexual relationship out of context".
A statement from Ozzy Osbourne's spokesperson said: "He is sorry if Ms Pugh took their sexual relationship out of context. He would like to apologise to the other women he has been having sexual relationships with. Since his relationship with Ms Pugh was exposed, Ozzy has gone into intense therapy."
Ozzy has since opened up about his problems with sex addiction. Speaking on The Talk, Sharon revealed she was supporting her husband through his treatment.
"He's [been] going to outpatient for sex addiction for the last 3 months and after the Black Sabbath tour, he goes into inpatient for 3 months. He's working at it," she said on the show.
The pair recently celebrated their 33rd wedding anniversary.