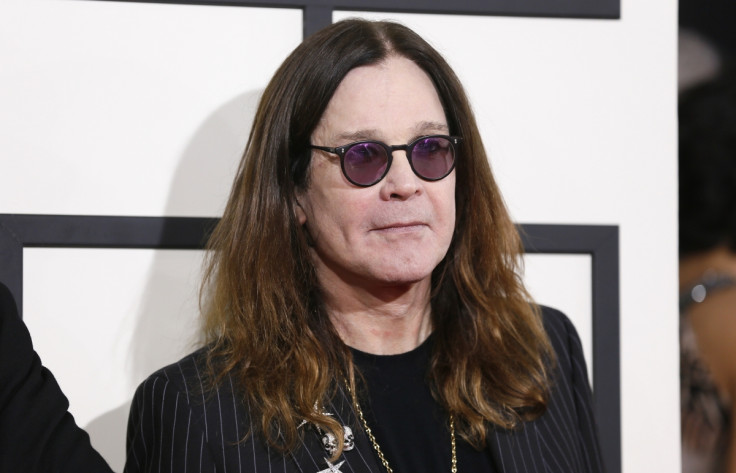 For years Ozzy Osbourne embodied the mantra of sex, drugs and rock and roll, but it looks like the Black Sabbath rocker is tired of life in the fast lane. The 67-year-old metalhead has revealed that his sex addiction almost cost him his marriage, following an affair with celeb hairstylist Michelle Pugh earlier this year.
The Paranoid hit maker was thrown out of his marital home in May after his wife Sharon discovered his dalliances with 45-year-old Pugh. In July, he insisted that his marriage was back on track, calling their brief split "a bump in the road".
The Black Sabbath star has now opened up about his personal demons, telling People magazine it was nothing romantic and that he is "sorry if Ms Pugh took their sexual relationship out of context".
He has now sought professional help. "Over the last six years, Ozzy Osbourne has been dealing with a sex addiction," a spokesperson for the star said. "He would like to apologise to the other women he has been having sexual relationships with."
Osbourne's candid confession comes after Pugh described their four-year-long affair as the "greatest love of my life" in a tell-all interview with People. She claimed it "felt like an old-fashioned romance. Being courted. I loved it."
Ozzy wed Sharon in 1982, but their relationship has always been tempestuous. Back in March, The Talk host revealed she once caught her husband in bed with two of the nannies the couple had hired to take care of their three children, Aimee, Jack and Kelly. "We used to have four nannies, because I had three children," she explained. "I would work five days a week, I would travel."
She added:"I'm telling you, they were the bane of my existence," she continued. "They were all wanting to be celebrities. They were all wanting money... I caught two of them in bed with Ozzy! At the end of the day, I hired a manny called 'Big Dave,'" she stated. "Never trust a nanny!"
For more entertainment news follow A-List on Twitter @Alistinsider