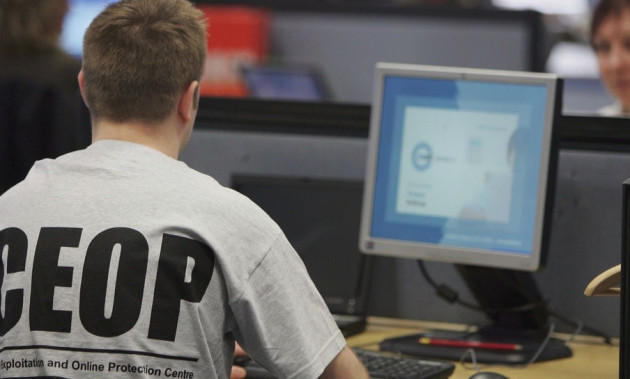 Paedophiles are increasingly able to exploit online streaming services such as Skype to watch live footage of child sex abuse, protection officers have said.
Reports of indecent images and videos doubled to 70,000 last year, new figures show, with experts identifying live streaming services as the main current threat to children.
Children were forced to engage in sexual activity on live webcams in exchange for payment to their families or organised crime gangs, according to the Child Exploitation and Online Protection Centre's annual threat assessment of child exploitation and abuse.
Ceop said in its report that children were being "abused to order" as offenders target vulnerable families overseas, paying them in exchange for abuses to be carried out.
The child protection body - part of the Home Office's Serious Organised Crime Agency - said live streaming had emerged over the past year as a way of producing and distributing images via webcam.
"We're seeing cases where they're effectively being abused to order for paying customers," said Ceop chief executive Peter Davies, who claimed many abusers were based in the UK.
Ceop said paedophiles were seeking to conceal their actions deep in the "hidden internet", using encrypted networks and other secure methods to distribute images, and making it harder for police to track down abusers.
"The use of the hidden internet in the UK and beyond is expected to continue increasing throughout 2013, possibly reaching 20,000 daily UK users by the end of the year," said the report.
"Ceop assesses that the networking and sense of 'safe' community that occurs within the hidden internet and the relative sophistication of offenders within that environment stimulates the production of [indecent images of children] on both a commercial and non-commercial basis."
Industry insiders said abusers were turning to so-called "dark web" networks such as Tor, I2P and Freenet, which allowed users to conceal their identity, location and IP address while still accessing the internet.
Paedophiles, hackers and thieves were able to advertise their services openly on such networks, alongside criminals selling drugs, guns and credit card skimmers.
Policing and Criminal Justice Minister Damian Green said: "These figures are deeply troubling and show how our understanding of child sexual exploitation has greatly improved in recent years. But more needs to be done.
"Ceop is doing excellent work and we will see its capability strengthened when it is transferred to the National Crime Agency later this year. I am leading a new Home Office group which is urgently looking at how we better identify those at risk."
'Dark Web'
Christian Berg, chief executive of NetClean, a company which produces technology to track illegal images of child sexual abuse, including for Interpol, told IB Times UK: "It's clear that the technology and methods currently used to disrupt this crime are not effective enough.
"We need to consider the high quantity of images that are not going to be found on the searchable web. Criminals who create and distribute this content are becoming increasingly sophisticated in creating ways to access illegal material and uploading images in locations that are very hard to find.
"The methods of distributing this kind of content are more sophisticated than sharing on social media or searching online. The vast majority of images and videos are shared via peer-to-peer networks, the Dark Web and Tor.
"Live streaming of child abuse is emerging as a new type of threat, and presents a new problem because it is transient. New methods to access this content are emerging all the time. To find those who use this material, we need echnology that tracks the actual abuse content as opposed to the source.
"The tools to disrupt this crime on a far wider scale do exist, and we must bring this experience to bear. Those who provide cloud storage, the ISPs, the search engines, governments, law enforcement, NGOs, technology specialists, any organisation connected to the internet - all have a role to play."
An estimated 50,000 UK web users are involved in distributing abuse images.