This is what motor shows (and Italian supercars) are all about. With its open roof, dramatic lines and curvaceous body, the new Pagani Huayra Roadster is quite possibly one of the most visually arresting cars ever made.
Just 100 examples will be produced and each is likely to cost far more than the £2m basic price, as Pagani owners love getting involved with the options list to create something truly bespoke.
Long, wide and low, the Huayra Roadster is somehow muscular and delicate at the same time, while the blue carbon fibre finish of the Geneva show car is truly stunning. Pagani has also listened to criticism pointed at the original hard-topped Huayra and its ungainly mouth; for the Roadster the nose drops down further, is more angular and reminds us of Pagani's first car, the Zonda.
Inside, Pagani's famously lavish attention to detail is here once again. It might just stray the wrong side of vulgar is some people's minds, but there is no denying the supreme sense of worth in this cabin. The design is first-class and the sense of occasion elevated beyond that of Ferrari and Lamborghini, both of which share Pagani's northern Italian home town of Modena.
Seen in the flesh, the car possesses an almost cartoon-like aesthetic. Large wheels which barely fit inside their stretched arches, bug-like eyes at the front, rear flanks which flick upwards at the back, and Pagani's signature quad exhaust setup all give the car massive personality before its engine takes a single breath.
Remarkably, Pagani has managed to make the convertible Huayra lighter than its closed-roofed sibling by some 80kg. This flies in the face of other manufacturers, who more often than not produce convertibles which are heavier due to extra strengthening in the windscreen and A-pillars, and the folding roof mechanism.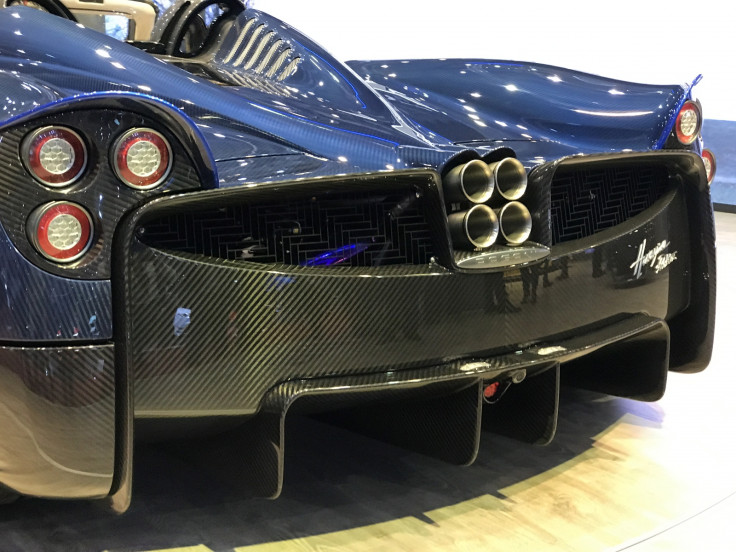 Also impressive is the Roadster's improved handling (again, an aspect usually worsened by the removal of the roof). Pagani claims the new car can generate 1.8G while cornering, more than any other road-legal vehicle on sale today. As well as improved cornering, the Roadster gets more power from the same Mercedes AMG engine. The 6.0-litre V12's output has been upped from 720hp in the original Huayra to 764 here. This translates into a 0-60mph time of 2.8 seconds and a top speed of over 230mph.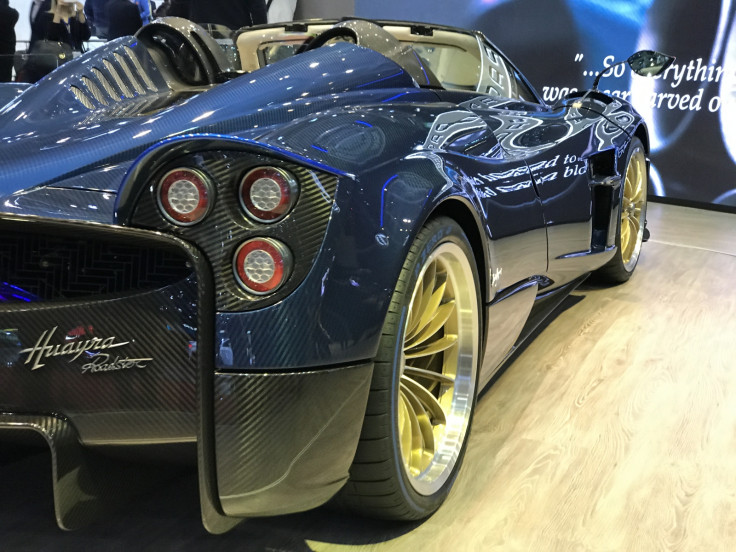 The Huayra Roadster has two roofs; one is a hard carbon fibre panel which can be stored in your garage during the summer, and the other is a folding canvas cover which fits inside the car and can be deployed in a couple of minutes should the heavens open.
To describe the Roadster as the very essence of the hypercar would be entirely accurate; fast, loud, dramatic, luxurious, rare, expensive and exciting. Star of the show for 2017? You'd be a brave person to bet against it.