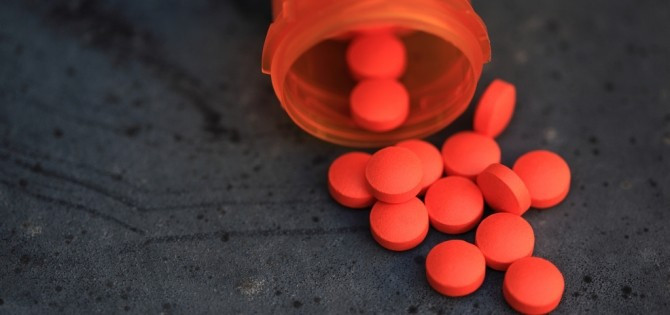 Millions of Britons and people worldwide who take over-the-counter painkillers may be increasing their risk of heart attack and stroke, according to a study from Plos Medicine.
The Daily Telegraph reports that ibuprofen, one of the most common painkillers, was linked to an 18 per cent higher risk of heart attacks and strokes. The study also reveals that diclofenac, the most commonly prescribed non-steroidal anti-inflammatory drug (NSAID) in Britain last year, with 6 million prescriptions, is also linked to higher risk of heart and attack and strokes. The drug is also available over the counter.
In 2010, almost 17 million prescriptions were filled out for NSAIDs, which are used for pain relief and their anti-inflammatory effects in conditions including arthritis, back pain, gout, headache, and the aches and fever associated with flu, reports the Telegraph.
"NSAIDs provide pain relief for millions of patients with chronic inflammatory disorders. The cardiovascular risk is well described but often overlooked," said the lead researcher, Dr Patricia McGettigan.
"In choosing which one of the many available NSAIDs to use, patients and doctors would benefit from knowledge of the balance between benefit and harm for individual NSAIDs," she added. "For example, diclofenac, the NSAID most commonly prescribed in England in 2010, was associated with an increase in cardiovascular risk of 40 per cent compared with non-use."
A smaller group of studies by researchers from Hull York medical school and the University of Toronto, Canada, distinguished between low doses of the drugs - generally defined as below the recommended daily limit for over-the-counter pills - and high doses such as those prescribed for more serious complaints.
Doireann Maddock, senior cardiac nurse at the British Heart Foundation, said: "The potential risks for heart patients taking certain painkillers have been known for some time, and these new findings shouldn't be ignored. But scientists and drug regulators will need to delve deeper before we draw any firm conclusions about these drugs and their side effects."
The British Heart Foundation has warned people already taking the drugs to not simply give up their medication, but to consult their doctor.