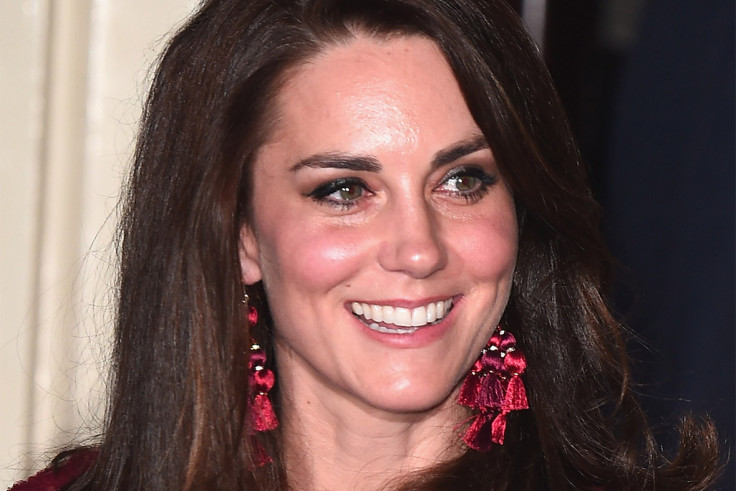 The Duchess of Cambridge stunned for her night out on the tiles as she attended the opening of the West End remake of the 1980s Tony Award-winning musical, 42nd Street, in London on 4 April.
Kate Middleton, 35, took a well-deserved evening off from parental duties to Prince George, three, and Princess Charlotte, one, for her appearance at the Theatre Royal on Drury Lane as part of her role as Royal Patron of East Anglia's Children's Hospices (EACH).
The mother-of-two was in her element as she attended the event – wowing onlookers in a crimson below-the-knee dress by Marchesa Notte while she and the audience awaited Sheena Easton's hotly anticipated West End debut.
The recycle-loving royal wore the gown for the very first time and it oozed elegance with its lattice pattern and rosette motif. As always, the duchess showed off her small waist with its cinched in design as the skirt flared out to highlight her shape.
She completed the look with a pair of Kate Spade red dangling earrings and wore her hair in her trademark blow-dried style, complimenting the look with a pair of burgundy stilettos.
Following the performance, which stars Grammy award-winning singer Easton, Middleton was invited on stage to be presented with a shimmering pair of shoes by the show's co-producer Lord Michael Grade.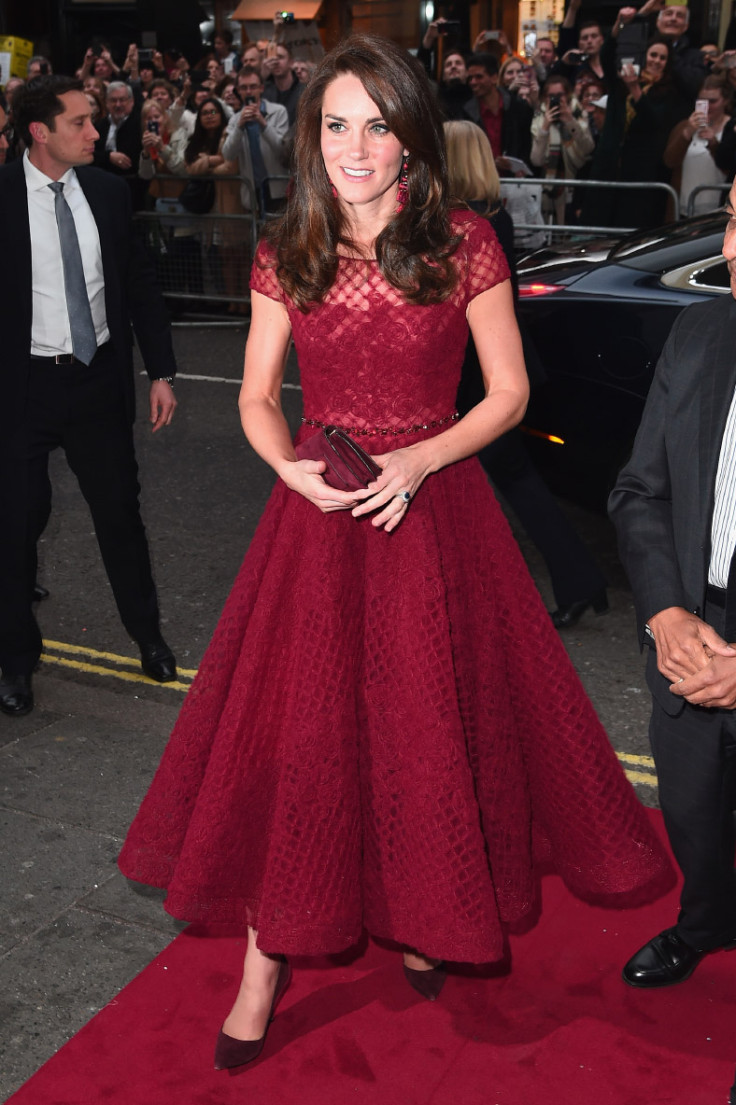 The stage show aims to raise money for the charity supported by the duchess, which is in need of funds to pay for a new hospice in Norfolk called The Nook. The new production – which features a cast of more than 50 performers, and is directed by the show's author and director Mark Bramble – will run until 14 October 2017.
Middleton became the Royal Patron for the charity back in 2012 and has attended several official engagements in the past few years. She was greeted by the show's co-producer Lord Michael Grade ahead of the performance, along with 12-year-old Ollie Duell from Cambridge, who suffers from a complex bowel and stomach condition and has been helped by the services of EACH.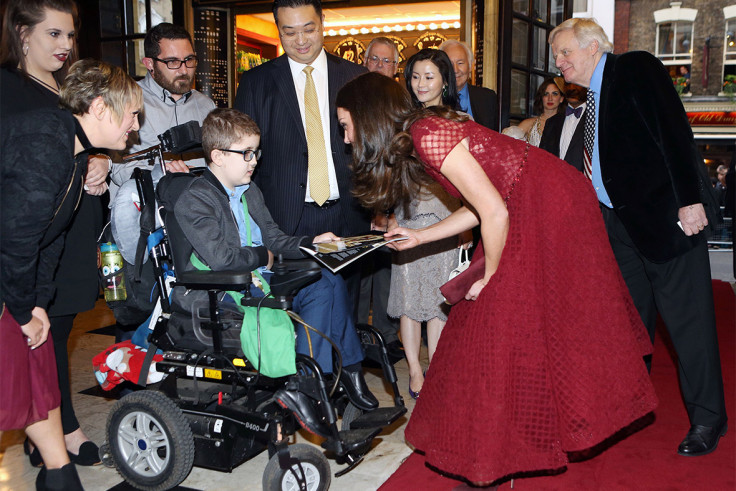 On meeting the duchess, he said: "I feel very good about meeting Kate Middleton. She's very pretty and I want to talk to her about the hospice and how I like going there. I also want to tell her about Pokémon."