A new tell-all book about Prince Charles' private life is revealing tales from his doomed marriage to Princess Diana as we approach the 20<sup>th anniversary of her death on 31 August.
Written by Sally Bedell Smith, the book claims that the Prince of Wales lacked the experience, knowledge and temperament to help "a very disturbed" Diana, who suffered from bouts of depression and bulimia among other mental health issues.
Even from the beginning of their marriage, Charles sought professional help to deal with his wife's troubles – which the book refers to as "emotional storms" – attending meetings with Dr Alan McGlashan for 14 years. He previously underwent eight meetings with the same therapist before giving up, highlighting his desperation.
American author Bedell Smith – who has also claimed that Charles cried for Camilla ahead of his wedding to Diana – goes on to clarify that Dr McGlashan was recommended to Charles by his close friend and guru, Laurens Van der Post.
He was initially supposed to help Diana, but instead cared for Charles as he struggled with his wife's "emotional storms, which shocked him in their intensity and suddenness."
The book reveals that Diana had spent much of her honeymoon "suffering insomnia and growing thinner by the day... when she wasn't berating her new husband about his former mistress or complaining about the oppressive atmosphere of the royal court."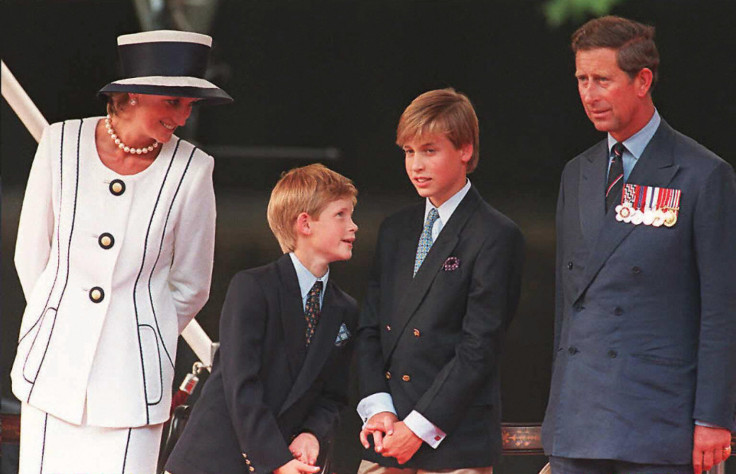 Van der Post is said to have visited the distressed princess at the Queen's Balmoral estate in Scotland, before saying that the therapist saw Charles as "misunderstood and starved of really spontaneous and natural affection."
Bedell Smith goes on to cite that it was Charles' childhood of bullying that left the royal bereft of emotional feelings. He reportedly suffered "acute homesickness" after becoming the subject of bullies' attention while boarding at Cheam School in Berkshire from the age of eight.
Charles was allegedly dubbed "fatty" and bullied for his "jug" ears, though former schoolmate John Stonborough said that the prince never retaliated. He said: "I never saw him react at all. He was very stoic. He never fought back. Bullying was virtually institutionalised and very rough."
Bedell Smith states in the book that a mixture of the couple's age difference – of almost 13 years – and Diana's emotional and mental state put a strain on the romance. The princess' reluctance to take prescribed medication and keep up with therapy is thought to have had a devastating impact on the marriage. Charles' lack of experience in dealing with someone with emotional issues also did not help matters.