An oil painting stolen from Adolf Hilter's headquarters in the Bavarian Alps is due to be put up for auction in the UK later in August. The painting, which is by Ernst Friedrich, was stolen by a US soldier from Hitler's Berghof residence in May 1945.
According to Fox News, the painting depicts Wawel castle and cathedral in Krakow, Poland and has an estimated pre-sale price of $7,777-$12,962 (£6,000-£10,000). It was reportedly stolen by Sgt Herson Whitley of the US 3<sup>rd Infantry Division, whose daughter has now put the painting up for auction.
In a letter accompanying the painting, Whitley's daughter said: "He obtained it by taking it off a wall in Hitler's retreat in Berchtesgaden at the end of the war. Note there is a crack along the upper corner, which my father said occurred during shipping it home from Europe."
The painting is being auctioned in Devizes in the south west of England by Henry Aldridge & Son, who also boast of having a number of other collectables on sale, including the world's first Christmas card and Titanic memorabilia. The painting is expected to auctioned on 20 August.
Along with the painting and the letter, Whitley's daughter has also included a "provenance package" of her father's medals, dog tags, patches and letters from his time as a soldier in Europe. Whitley was awarded the Bronze Star for Valour and the French Croix de Guerre for his services during the war.
The artefacts are being sold by a collector who bought them from the Whitley family, however, it remains unclear how Hitler got the painting in the first place. The Wawel castle pictured in the painting was once home to Hitler's lawyer and friend, Hans Frank, who was also the governor general of Occupied Poland.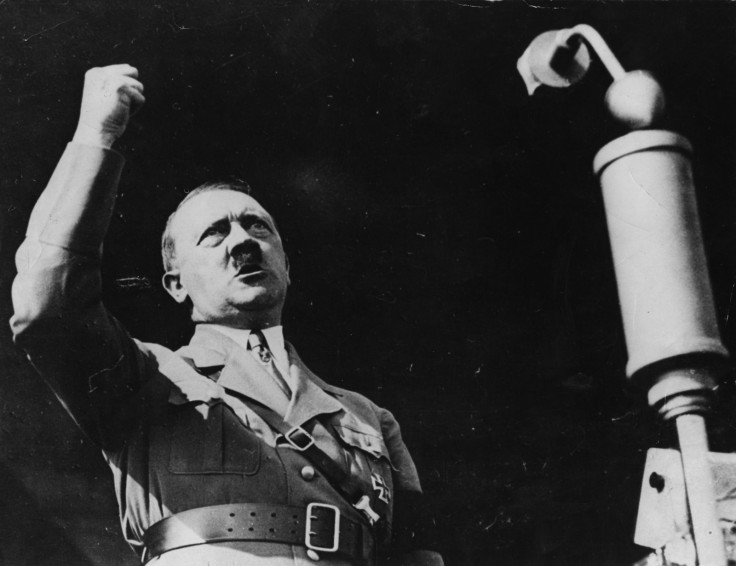 Auctioneer Andrew Aldridge from Henry Aldrigde & Son told FoxNews.com: "To be offering a piece of World War Two history of this calibre that hung in the residence of Adolf Hitler that was recovered by a decorated war hero with such superb provenance represents a rare opportunity for a collector."
In June, artwork recovered from the Nazis by the US military's Monuments Men caused controversy when it was sold for profit to Bavarian authorities, rather than to the original Jewish owners. The Bavarian authorities have kept several of the thousands of rescued artworks on display in government buildings and sold others during auctions, with some being sold to families of Nazi war criminals.