A US army commander has asked Russia to allow observation of its upcoming anti-sabotage military drills in the Black Sea amid growing tensions between Moscow and Kiev due to claims of an incursion into the disputed peninsula. Lieutenant General Ben Hodges' comments have come at a time when Ukraine has been accusing Russia of mobilising nuclear weapons carriers in Crimea.
Hodges has suggested that Moscow could help address Kiev's concerns by permitting observers, including journalists from the West, to attend its military drill. He cited the example of drills led by the US and its European allies during which Russia was allowed to send observers
"The Russians could really help alleviate and provide some stability if they had invited observers," Reuters reported Hodges as saying. "That would do a lot, frankly, to lower anxiety."
The large-scale exercise was announced by Moscow two days after it vowed to take counter-measures after an alleged clash between Russian forces and Ukrainian saboteurs in north of Crimea. The exercise is reported to be held in the country's southern region, with Crimea to be likely included in it. Russian military had said that its military drill for this year – called Caucasus 2016 - would also include Russia's Black Sea Fleet.
More than 10 warships, MI-8 and Ka-27PS helicopters are expected to take part in the drill. The exercise is reportedly to aim at driving out those who attack Moscow from underwater, RT news reported.Russia has also reportedly deployed a regiment of its advanced S-400 air defence missile system to Crimea.
However, Hodges declined reveal the estimate of Russian forces for the exercise or speculate about President Vladimir Putin's intentions ahead of the drill.
According to a spokeswoman for the US army in Europe, Russia had sent observers to a drill that was conducted in June in Poland. The exercise included 31,000 forces from the US, Poland, and included Nato countries.
Earlier this week, Ukraine's UN ambassador, Volodymyr Yelchenko, had warned of Russia's actions in the area. He said it could reflect "some very bad intentions".
If Russia declines to let observers at the drill, it could "a worrisome development that we hope is just an oversight", said a US intelligence official.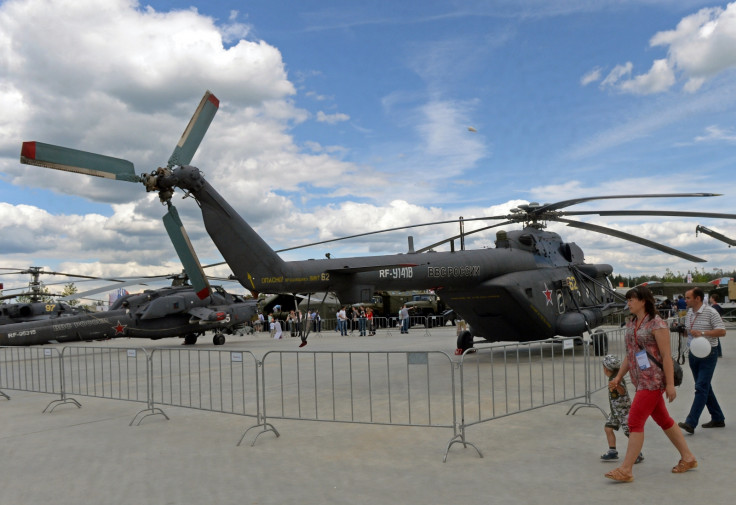 Earlier in January, Colonel-General Alexander Galkin from the Russian army had said that these exercises would check how efficiency and readiness of the air, sea and land forces are in collaborating with each other to combat enemies.
"There's nothing wrong with an exercise. It's... the lack of transparency," Hodges told Reuters.
The peninsula, a former Ukrainian territory, was seized by Moscow in 2014 during the height of unrest in the country. The region has become at the centre of geopolitical tensions ever since Crimea broke away from Ukraine. The US has long rejected Russia's annexation of Crimea.