Paisley Mum Who Left Dead Toddler in Cot For Months is Found Guilty of Murder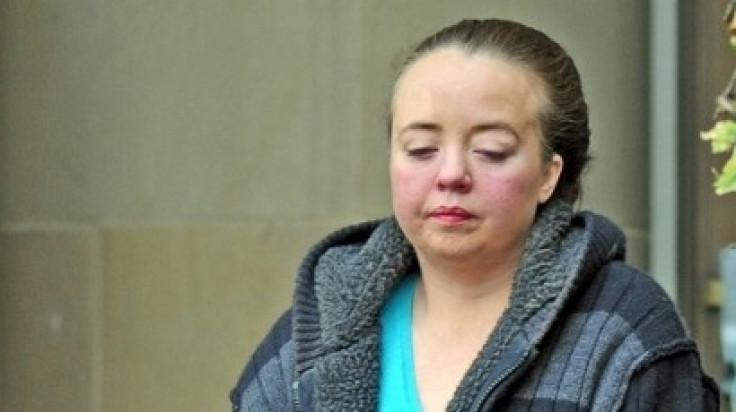 A mother has been found guilty of murdering her 2-year-old son and concealing his body for up to eight months after his death.
Kimberly Hainey, who will spend Christmas in prison whilst awaiting sentencing, now faces a life sentence following the unanimous verdict.
Despite claiming that she had not killed her toddler Declan at their home in Paisley, Scotland, the mother was convicted of the shocking crime by a Glasgow Court after just four hours of deliberations.
During the trial, the court heard that the toddler had suffered a great deal of neglect at the hands of his 37-year-old drug addict mother before his untimely death.
She is said to have taken drugs and drunk heavily and often left the child home alone to go out partying. Declan was also frequently left in dirty nappies with no food or drink for days, the court heard.
Medical experts had estimated that Declan had been dead for up to eight months when his decomposed body was found by Hainey's mother, step-father and aunt in March 2010. He was last seen in public aged about 15 months around July or August 2009.
The toddler's GP had raised the alarm to family members after Hainey failed to turn up for immunisations and threatened to report him missing to social services.
By that time his dead body as discovered pathologists were unable to determine the cause of death.
Prosecutors revealed that even after his death, his mother had continued to claim benefits for him and deceived people that her son was still alive.
She also sold his clothes and toys to buy heroin shortly after his death.
Hainey maintained her innocence throughout the six week the trial claiming that she woke up one day and found him dead in his cot.
When giving evidence she had told the court: "He was not murdered. He was not given drugs; I never did anything to harm my son. He was the most precious thing in my life."
Following the verdict the presiding judge, Lord Woolman told jurors: "I appreciate that you have had no easy task and that some of the evidence was very distressing."
© Copyright IBTimes 2023. All rights reserved.