"I fled Balochistan soon after my grandfather was assassinated in 2006 and I have not been able to go back to my country as they will kill me," prominent Baloch leader Brahamdagh Khan Bugti told IBTimes UK after a conference on alleged human rights abuses committed by the Pakistani government in the Balochistan province, which demands independence from Pakistan.
Bugti's grandfather, Akbar Shahbaz Khan Bugti, was the leader of the Baloch Bugti tribe and advocated for greater autonomy and ownership of resources for people in Balochistan. He led an armed struggle against Pakistan and was killed by the Pakistani government, which accused him of being a warlord and using the Balochistan Liberation Army (BLA) separatist group as a facade to run his own militia.
"If you ask anyone in Balochistan, they consider him as the father of the nation," Bugti said.
Life in Afghanistan
Balochistan
Capital: Quetta
Population: 7,914,000 (2011 census)
Largest cities: Gwadar, Turbat, Khuzdar, Sibi and Kalat
Major ethnic groups: Baloch, Pashtun, Brahuis
Languages: Urdu, Balochi, Pashto, Sindhi, Brahui
Religion: Sunni Islam, Shite Islam
Balochistan history
Balochistan, a large area bordering Afghanistan to the north and Iran and the Arabian Sea to the south, is inhabited mainly by Baloch, Pashtuns and Brahuis, and smaller communities and tribes such as Iranian Baloch, Hazaras, Marri and Bugti.
Balochistan was invaded by Britain in 1839. As a result of the invasion hundreds of people, along with then Baloch ruler Mir Mehrab Khan, died.
Balochistan was then divided into three parts: Northern Balochistan and Western Balochistan were given to Persia and Afghanistan respectively, and Eastern Balochistan was under British rule until 1947.
After the British left, Balochistan was annexed to Pakistan. According to some, the then ruler Khan of Kalat was forced to sign accession documents despite a previous document recognising the independence of the Baloch people that had been signed by the British, Balochistan and the upcoming Pakistan administration.
Since then, Baloch separatist groups demanding independence have engaged in armed struggles with the Pakistani government.
During an armed struggle in 2006, Balochistan's leader Nawab Akbar Bugti was killed by the Pakistani government, which accused him of being a warlord and using the Balochistan Liberation Army as a facade to run his own militia.
Akbar's death led to unrest in Balochistan and prompted Bugti to flee to Afghanistan as he feared for his life.
"I was 26. I went alone and then my family joined me," he said. "My grandfather was killed because he was a huge political figure and the leader of the Baloch people. He was leading them for their rights to self-determination, autonomy and ownership of resources.
"The main issue started in 2000, just because my grandfather did not allow the Chinese and other international investors in the region to use the resources. He highlighted issues, held protests and met with other parties in Pakistan. The only option was to kill him or make him flee, but he refused to flee."
Bugti explained that once he fled to Afghanistan, he survived several attacks. "Once a car bomb exploded three houses behind mine," he said. "I had a very good relationship with the intelligence chief in Afghanistan, who sent me a message saying that the plan was to attack my house, but they attacked the wrong house."
Then Afghanistan President Hamid Karzai was accused by Pakistan of sheltering "Pakistani rebel" Bugti.
In 2007, Pakistan's General Pervez Musharraf said Bugti could freely travel between Kabul and Kandahar and planned "operations against Pakistani security forces", according to a report by The Guardian.
He also alleged that both India and Afghanistan widely supported Bugti and provided him and Baloch Marri, another Baloch separatist, with weapons and training. He also alleged that Bugti had travelled to Delhi using a fake Afghan passport.
Karzai denied that Afghanistan was sheltering Bugti, but in a private meeting recorded by the US embassy cables in Islamabad Karzai "admitted that Brahamdagh Bugti was in Kabul".
In 2010 Pakistan asked for the deportation of Bugti and other Baloch separatists from Afghanistan and considered swapping Taliban leaders detained in Pakistan in exchange of Bugti and other Baloch people. The extradition of the Taliban members was barred by Afghanistan's Lahore High Court.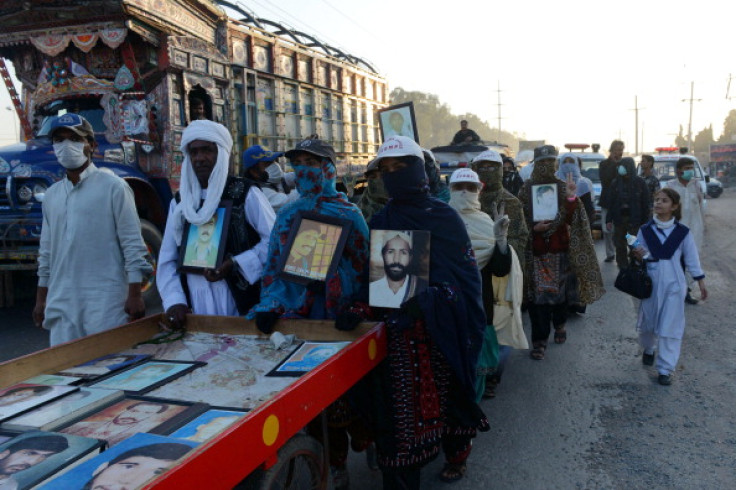 Baloch Republican Party
Bugti became the leader of the Baloch Republican Party (BRP) while he was in Afghanistan. BRP originated from his grandfather's party, Jamhoori Watan Party, which split into two factions: one still retains its original name and is led by Talal Akbar Bugti, and the other became BRP.
"We changed the name and some of the basic agenda of the party," Bugti said. "Before, we were not entirely fighting for independence but mainly for the right of resources, right to self-determination and provincial autonomy. Since the assassination of my grandfather, we have been fighting for independence."
In 2010, Bugti left Afghanistan with his wife and children and moved to Geneva, where he claimed asylum. He is not allowed to leave Switzerland as he does not have documents and his asylum request is still pending. He continues his work of advocacy together with other Baloch people who left Balochistan.
According to his party, Baloch people are routinely abducted, tortured and killed by Pakistani forces and the international community should halt aid to Pakistan until it stops carrying out "human rights abuses".
"After the assassination of my grandfather, military operations, abductions and killings have become a routine in Balochistan, where people are subjected to a systematic genocide in response to their call for independence," Bugti said.
"But, unfortunately, their plight has been ignored by the international community for years. To be frank, I think because the international community moves whenever it feel there is an interest of the West, of America. I mean, looked at what happens in African and Middle Eastern countries.
"I have requested so many times to have documents so that I can travel to the US and Brussels to meet UN members and politicians to highlight problems, but I got no response and I am still waiting for political asylum," he continued.
"So many times I have been told by people that I have to be careful because Pakistan said I am the leader of some militant groups. I denied it so many times, but when I ask what they think about Balochistan, people say: 'It is an internal problem'".
Bugti is a 'hero'
Bugti does not have a job in Switzerland, but he does not have financial problems as the tribe he comes from is one of the richest in Balochistan, Bugti's colleague told IBTimes UK.
"He comes from a royal family. Even now that he lives in exile in Geneva, he still looks after many poor and needy families in Balochistan," Ashraf Sherjan, president of the BRP Germany Chapter, said.
"I follow his footsteps. I got encouraged by his work as his age is similar to mine. No one can believe that in his 30s he is fighting for his nation.
"Being a millionaire he can live a very quiet life in Geneva or in any other country . But he is living for his nation. Hero is the right word for him."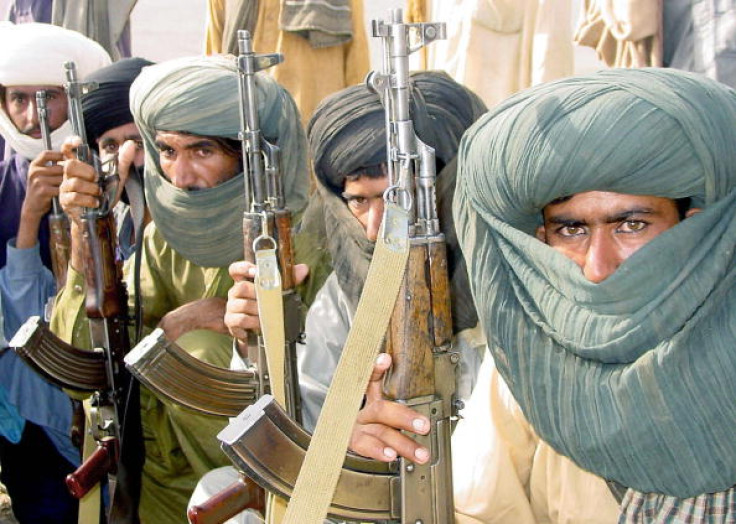 Pakistan's response
When contacted by IBTimes UK, the London High Commission for Pakistan slammed the allegation that the Pakistan army kills and abducts Baloch civilians as "completely false."
"Balochistan is an undisputed and integral part of Pakistan from its very inception," the commission said.
"There are some political and economic grievances which have been raised by the Balochistan province over the years. The Federal government is cognisant of these and is making efforts to address this through a political process and economic measures," it continued, adding that terrorist organisations are involved in activities in Balochistan.
"These terrorist organisations, with the help of some external elements, have time and again admitted to killing security personnel and innocent people. The organisations that continue to use violence will have to be taken on by the state and the security agencies are the tool to do that end. So it is not the army but the state of Pakistan that has taken on these terrorist organisations. In any case within Balochistan it is the Frontier Corps that is the lead agency and not the army.
"The judiciary in Pakistan is independent. Cases have been lodged in the courts regarding missing people or those killed. Not a single case has been proven against the security agencies in any illegal disappearance or extrajudicial killing.
"Another aspect of this manoeuvre is to internationalise this issue through media and other NGOs who don't have ground knowledge but tend to believe these self-exiled leaders of so-called 'Baloch Struggle Movements', which are in effect foreign-funded terrorist organisations."
Pakistan declared BLA a terrorist organisation in 2006, while the UK deemed it a proscribed group.
Earlier in June, Balochistan's provincial government announced a general amnesty for Baloch nationalist militants engaged in armed struggles with Pakistan.
"It was decided that a peaceful, conciliatory Balochistan policy will be implemented so that the youngsters who want to lay down arms and join the mainstream can be granted amnesty and be encouraged to rehabilitate themselves," the government said in a statement, urging those who are living in the mountains to go back to their families.