Pakistan to Execute Christian Woman Asia Bibi for Blasphemy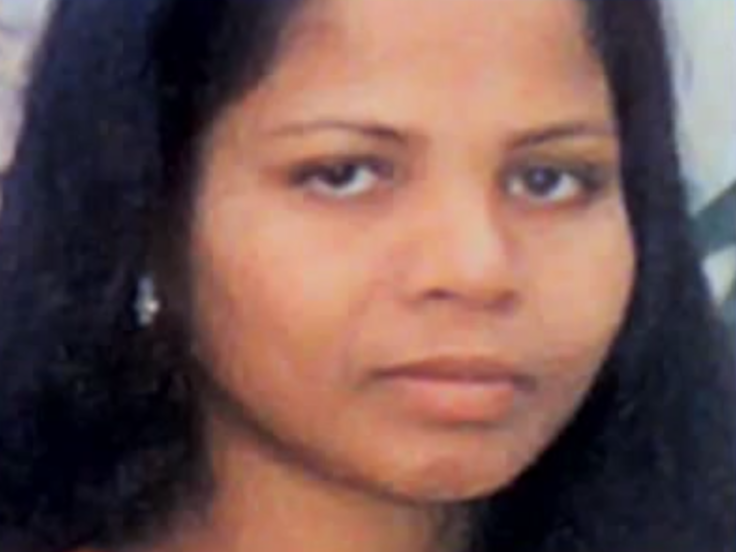 The Pakistani government has upheld the death sentence of a Christian woman accused of blasphemy.
Asia Bibi, a mother of five, was arrested and put on death row in 2010, after she was found guilty of making derogatory comments about the Prophet Mohammed during an argument with a Muslim woman.
The incident occurred in 2009, when Bibi was asked to fetch water at her workplace. However, some women allegedly objected because, as she was a non-Muslim, she was not allowed to touch the water bowl.
A few days later the women went to a local cleric and put forward the blasphemy allegations.
Bibi was sentenced to death in 2010, but her lawyer applied for an appeal. However, four years later, the Lahore High Court dismissed the appeal.
"We will file an appeal in the Supreme Court of Pakistan," lawyer Shakir Chaudhry told news agency AFP, which reported that the clerics present at the verdict congratulated each other for the ruling.
Blasphemy carries the death penalty in Pakistan.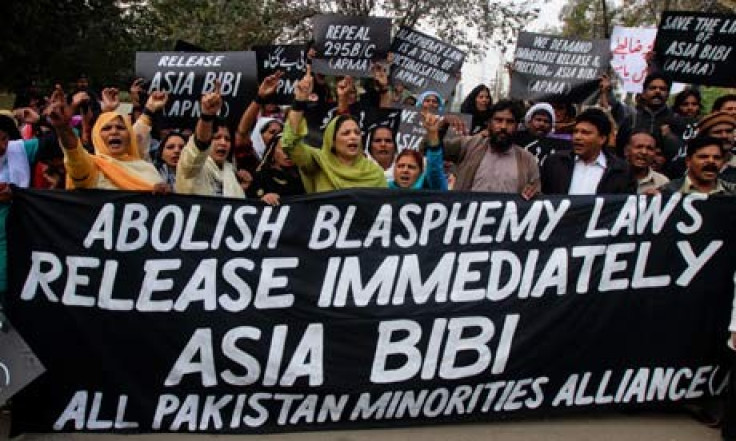 Rally in Pakistan to free Asia Bibi
cwug.blogspot
According to the country's Penal Code: "Whoever, with the deliberate intention of wounding the religious feelings of any person, utters any word or makes any sound in the hearing of that person or makes any gesture in the sight of that person or places any object in the sight of that person, shall be punished with imprisonment of either description for a term which may extend to one year, or with fine, or with both."
In 1982, a clause prescribed life imprisonment for "wilful" desecration of the Koran.
In 1986, a separate clause was inserted to punish blasphemy against the Prophet Muhammad and the penalty recommended was "death, or imprisonment for life".
The country introduced a de facto moratorium on civilian hangings in 2008 and only one person - a soldier convicted by a court martial and hanged in November 2012 - has been executed since.
A British man diagnosed with schizophrenia was sentenced to capital punishment for blasphemy in March 2014. He is currently on death row.
Two high-profile politicians - then Punjab governor Salmaan Taseer and minorities minister Shahbaz Bhatti - were murdered in 2011 after calling for reforms to the blasphemy law and describing Bibi's trial as flawed.
© Copyright IBTimes 2023. All rights reserved.