An eyewitness of the Easter suicide bomb targeting Christians in Pakistan's eastern city of Lahore has recounted the horror of the attack and its immediate aftermath, as investigators scoured the site for clues.
More than 70 people, including 29 children, were killed in the suicide bomb attack on a park filled with people on 27 March. The blast, which went off at 6.45pm local time (2.45pm GMT), left a devastating scene near a children's play area in Gulshan-e-Iqbal Park, which had been packed with families at the time.
Witness Ikram Arif described the carnage to Reuters: "I came here to Gulshan Park yesterday. I was standing there at the parking area while parking my motorcycle. My friend was with me. We suddenly heard the sound of an explosion from inside. I parked my bike and rushed inside.
"I picked up the injured (to move them away) from there. I saw bodies with blown up heads, some with blown up legs and some with intestines coming out of their abdomen. Many injured people – men, women and children – were lying there.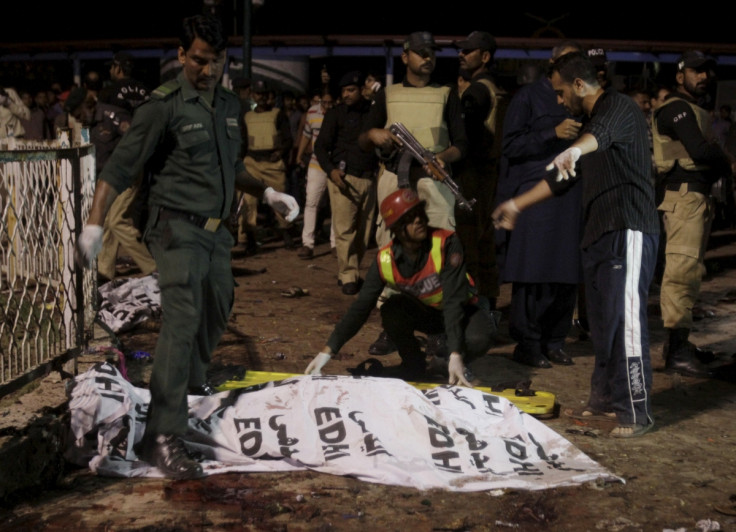 "I picked up a blown up leg of an infant who must have been about six months old. I still have blood stains on my leg. I picked up many injured people last night and moved them to an ambulance. I was not feeling well after that and I returned home very tired as if my body was no longer responding."
Soon after the attack, the Punjab government ordered all public parks to be closed and announced three days of mourning in the province. The main shopping areas were shut down and many of the city's main roads were deserted.
Jamaat-ul-Ahrar, a faction of the Pakistani Taliban who once declared loyalty to Islamic State, claimed responsibility for the attack late on Sunday night, and issued a direct challenge to the government saying the group had now "entered Lahore".
The attack was the deadliest in Pakistan since the December 2014 massacre of 134 school children at a military-run academy in the city of Peshawar that prompted a big government crackdown on Islamist militancy.
Pakistan has been plagued by militant violence for the last 15 years, since it joined a US-led campaign against Islamist militancy after the 9/11 al-Qaeda attacks on the United States in 2001. The country is a majority-Muslim state but has a Christian population of more than two million.