Pakistan Crash: 'Plane Getting out of Control,' Pilot Messaged Control Tower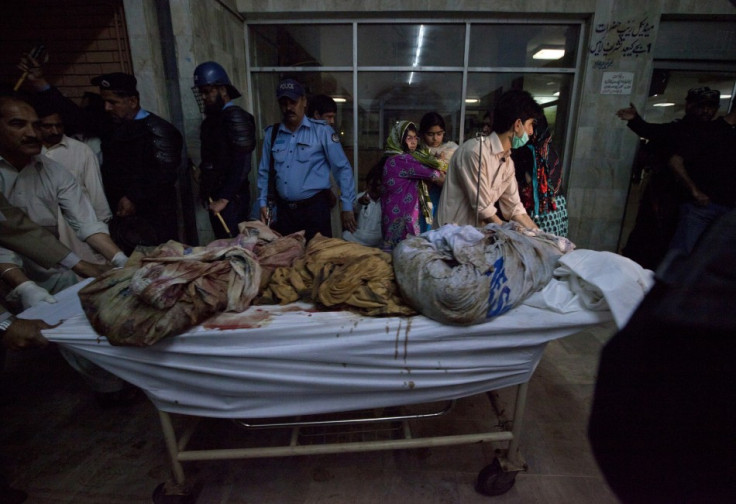 Preliminary investigation reports on the Bhoja Air plane crash at Rawalpindi in Pakistan have revealed the last-minute conversation inside the cockpit.
According to the Civil Aviation Authority (CAA) report, just three minutes before the crash, the captain informed the control tower that the plane was getting out of control, as reported by the Pakistan newspaper Dawn.
The report also said that the ill-fated plane was at an altitude of 2,000 metres when it lost contact with the tower. It was descending at a speed of 500 kilometres per hour to land at the Benazir Bhutto International Airport on Friday.
Bhoja Air, the operator of the aircraft, blamed the weather for the tragedy. There was thunderstorm and rain in the area during the time of the crash.
"The aircraft was in a good shape. This came from God," the AP quoted Javed Ishaq, Bhoja's administrative director, as saying.
All the 127 passengers on board the plane were died in the crash. The plane was on its maiden flight for Bhoja Air, a small commercial airline, which stopped its operations 11 years ago due to financial difficulties.
Bhoja Air which entered the civil aviation sector of Pakistan in 1993 later expanded its operations to the United Arab Emirates in 1998. It halted its operations after the company flew into financial turmoil.
The authorities have barred the owner of Bhoja Air, Farooq Bhoja, from leaving the country.
Addressing reporters at the crash site, Pakistan's Interior Minister Rahman Malik said the wings of the plane were on fire before it crashed.
"The causes will be investigated, whether it was any fault in the aircraft, it was lightning, the bad weather or any other factor that caused loss of precious lives," Malik said.
"It is being said that the aircraft was pretty old, so it has been ordered to investigate thoroughly the air worthiness of the Bhoja Air aircraft," he added.
The version Boeing 737-200 is either banned or has become obsolete in many countries.
© Copyright IBTimes 2023. All rights reserved.