Soon after Pakistan raised the Kashmir issue at the United Nations General Assembly (UNGA), India accused its neighbour of being host to the "Ivy League of terrorism". India said Pakistan's "glorifying" remarks about Burhan Wani, slain commander of militant outfit Hizbul Mujahideen, showed its continued attachment to terrorism.
Pakistani Prime Minister Nawaz Sharif devoted much of his speech at the UN on Wednesday (21 September) to the ongoing unrest in the Kashmir valley. He called on the global body to launch a probe into the killings in the restive region, and said the UN has to honour its own commitments on Kashmir.
He said his country was willing to hold a "serious and sustained dialogue" with India to find a peaceful resolution to all outstanding regional disputes, especially the decades-long territorial dispute over Jammu and Kashmir.
At a time when tensions are mounting between the neighbours, Sharif insisted that "confrontation should not be our destiny in South Asia". He added that Islamabad would fully support Kashmir's independence from India.
Reacting to Sharif's remarks, Vikas Swarup, spokesperson for India's Ministry of External Affairs, tweeted: "PM Sharif at UNGA says India poses unacceptable conditions to dialogue. India's only condition is an end to terrorism. This [is] not acceptable?"
Addressing the UNGA, India hit back at Sharif accusing Pakistan of letting terrorists designated by the UN to roam the streets freely and operate with government support. Eenam Gambhir, First Secretary in the Permanent Mission to the UN, said: "The worst violation of human rights is terrorism."
"With the approval of the authorities, many terrorist organisations raise funds openly in flagrant violation of Pakistan's international obligations," she said, branding the hostile neighbour a "terrorist state".
Gambhir called Pakistan a "democracy deficit country" and said the country was extending support to extremist groups, and committing "war crimes" by suppressing minorities and women and denying them basic human rights.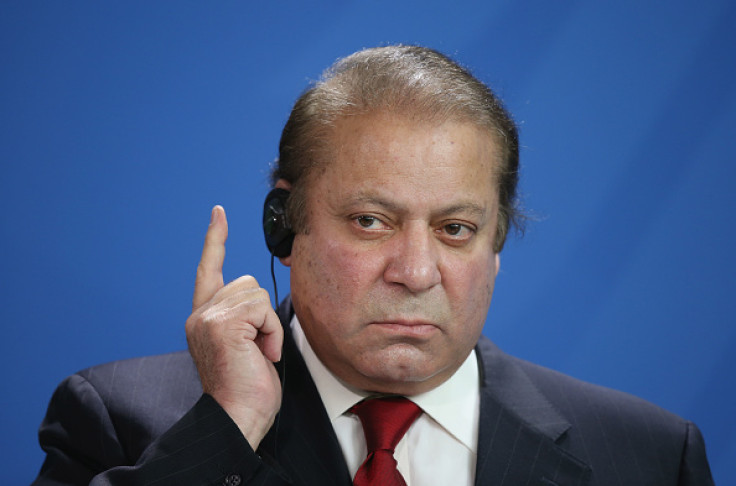 She also noted that the land of Taxila, which lies 20 miles north-west of Islamabad, an important and great learning place of ancient times, "is now host to the Ivy League of terrorism". Gambhir said the archaeological site in Rawalpindi district of Punjab is attracting aspirants and apprentices from across the world.
M J Akbar, minister of state for India's external affairs, joined the anti-Pakistan tirade and branded Sharif's speech at the UN as "immature" and "full of threats". He added that Delhi would never succumb to Islamabad's "tactics and blackmail" and ridiculed Sharif for talking about peace while holding a gun.