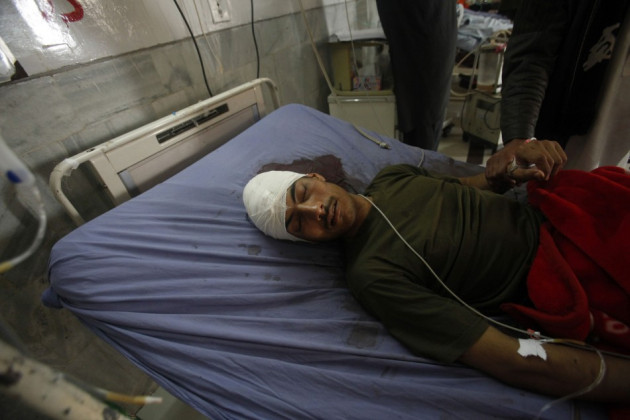 Taliban militants have executed 21 paramilitary personnel in Pakistan after they were kidnapped near the northwestern city of Peshawar.
Of the 23 kidnapped officers, 21 were shot dead by the Islamic militants while one managed to escape unhurt. Another officer has been admitted to hospital with injuries and is said to be in a critical condition.
"We found 21 bullet-riddled bodies of security personnel a short while ago in an uninhabited area," government official Naveed Akbar Khan told AFP. The government got to know of the bodies after they were intimated by the surviving police officer.
The victims' hands were believed to have been tied up, blindfolded and made to line up before they were shot typical execution style.
Reuters reported the men were recruited by Islamabad from the ethnic Pastun tribes which have been helping the government in the bloody battle against Islamic militants in the region.
The policemen went missing during the early hours of Friday while guarding checkpoints near Peshawar. The assailants wearing police uniforms were armed with rocket-propelled grenades and automatic weapons and killed two policemen on the scene.
The Pakistani Taliban has claimed responsibility for the attack. The execution of the policemen has come exactly a day after the Islamic militant group released a video message to the government agreeing to hold talks but refused to lay down arms.