Birmingham tax dodger Mohammed Khan has been ordered to pay back more the £2.2m he owes HM Revenue and Customs after living like a king and building his very own Buckingham Palace in Pakistan.
Khan was jailed in April 2014 after West Midlands Police discovered he had swindled £450,000 from the taxman.
The 41-year-old claimed to run a debt-collecting firm and had an annual income of £40,000 − but detectives found he had funded a luxury lifestyle by evading tax and national insurance over a nine-year period.
He even spent around £1m ($1.5m) building a mansion in Pakistan boasting its own cinema, library, servants' quarters and guard house for a security team.
Khan, who lived in a gated property in Edgbaston, was jailed for four years but West Midlands Police pushed for a Proceeds of Crime Act (POCA) case to strip the conman of assets accrued through his dodgy dealings.
Liverpool Crown Court has since ordered Khan to pay £2,209,090 back into the public purse or have an additional 10 years added to his prison sentence.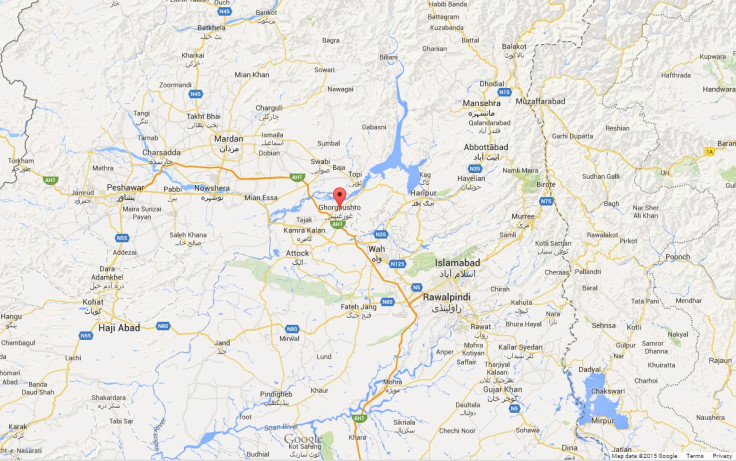 The money will go back into government coffers with some put back into community crime fighting initiatives in the West Midlands, where Khan lived.
Detectives worked with HMRC officials to probe the finances of the Birmingham-born 'businessman'.
They found 13 paper wraps used by banks to secure £1,000 bundles − all bearing the same date stamp − but after analysing phone and computer records, the detectives found limited information on his financial dealings.
Investigators suspected Khan only used cash in a bid to stay below the taxman's radar and had few assets.
But working with social policy research charity the Joseph Rowntree Foundation, police established Khan would have needed earnings in excess of £1m to fund his lifestyle over the nine-year period he claimed to be earning £40,000 per annum.
The probe also uncovered plans for a house the size of Buckingham Palace in Ghorghusti in the Attock region of Pakistan. Experts estimated construction would have cost £2.3m although there was no official record of ownership.
The POCA hearing also imposed a 10-year financial reporting order on Khan, which means he must make a report to police every six months identifying his assets. Failure to provide details of his dealings could lead to more prison time.