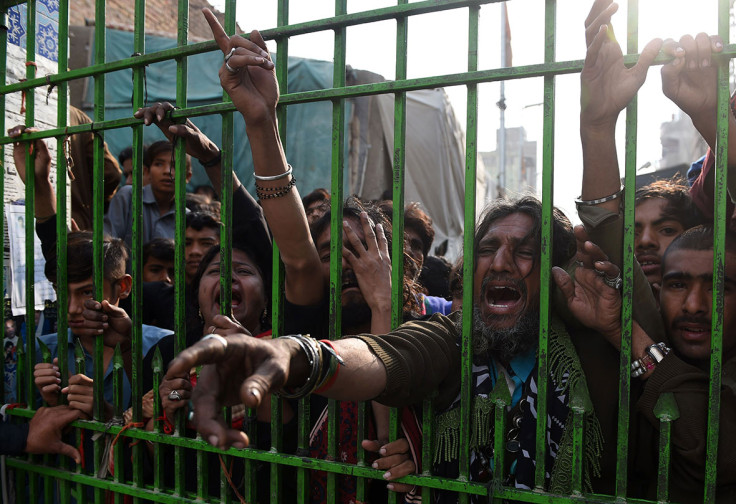 Pakistani forces are tightening the screws on Afghan elements as part of their intensified anti-terrorism efforts following the suicide bomb attack on a Sufi shrine which killed close to 90 people. As many as 205 suspects, mostly Afghan nationals, have been arrested by Pakistani authorities in the last 24 hours leading up to Sunday, 19 February.
Pakistan has also launched several cross-border "strikes" against Islamists' positions in Afghanistan taking down their camp sites and weapons storage facilities in a first-of-its-kind attack. The positions are thought to be operated by the extremist group, Jamaat-ul-Ahrar. In one of the strikes, the trainer of the suicide bomber has been killed, local reports say.
Pakistan's counter-insurgency measures follow the deadly bombing at the Lal Shahbaz Qalandar shrine in Sehwan, Sindh province, which claimed the lives of 88 people. This was the worst terrorist attack on Pakistani soil since 2014.
Pakistan has shut down two key border points with Afghanistan. Pakistan has also blamed the "terrorist sanctuaries" in the neighbouring country for the recent wave of extremist attacks.
Trade and traffic between the two countries have been badly hit in the wake of the attack.
"Shooting order has been issued to the security forces for those...found trying to enter...Pakistan illegally from any area of the border. The Friendship Gate at Pak-Afghan border [has been] sealed for [an] indefinite period," security officials were quoted as saying.
"There will be no traffic between Pakistan and Afghanistan for an indefinite period."
Law enforcement agencies have identified the suspected suicide bomber through CCTV videos in the region. The images show the bomber slipping behind people in order to enter the shrine dodging security arrangements.