Pakistan has shut the border crossing with Afghanistan for an indefinite period after a powerful bomb ripped through a Sufi shrine, killing more than 70 people. Islamabad officials say all forms of communications have been stopped at the frontier over security concerns.
Pakistan has squarely blamed the extremist "sanctuaries in Afghanistan" for the devastating bomb attack, which rocked a popular Lal Shahbaz Qalander shrine in the Sindh province on Thursday (16 February).
The military has officially confirmed the closure at Torkham, one of the busiest frontier points between the two points, owing to the prevailing security situation.
"The border crossing will stay closed till further notice and all kinds of trade and commercial activities will remain suspended," a Pakistani authority was quoted as saying.
The military's spokesperson Major General Asif Ghafoor also wrote on Twitter confirming that the border is being closed.
Ghafoor went on to add: "Recent terrorist acts are being executed on directions from hostile powers and from sanctuaries in Afghanistan. We shall defend and respond." The border was opened only in August 2016 and remained one of the key points for both vehicular and pedestrian movement. The region has also witnessed several clashes in the past.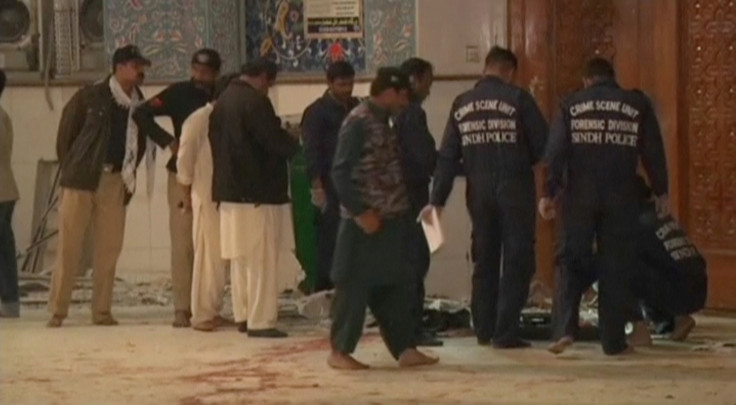 Emergency operations are still on in Sehwan with army personnel ferrying dead bodies and wounded from the blast site to hospitals. No less than 250 people are thought to have been injured in the attack. Several are reported to be in critical condition.
"Almost all the bodies were brought here. We have handed over 26 bodies to the heirs of the deceased, while those that remain unidentified are at the hospital," Moinuddin Siddiqui, medical superintendent of the Sehwan Taluka Hospital was quoted as saying.
Pakistan has been reeling under a spate of Islamist onslaughts over the last few days. Previous attacks targeted areas in Lahore, Quetta and Mohmand Agency, with the latest one in Sehwan being claimed by the dreaded Islamic State (Isis).