Pakistan's Supreme Court has resumed hearing in a much-anticipated Panamagate case against Prime Minister Nawaz Sharif and his family after serious corruption allegations were made by an investigative panel.
The court is expected to decide the political future of Sharif. He could retain his job or be put on trial, or even be disqualified.
Sharif narrowly escaped being ousted after the Supreme Court in April said it did not have sufficient evidence to oust the leader. Sharif's party called the verdict a "victory". But the court did not give him a clean chit either and instead ordered a Joint Investigative Team (JIT) to probe Sharif and his children's money trail.
In its report, the six-member panel said there was "significant disparity" between Sharif's income and lifestyle. It also accused his children of signing forged documents to obscure ownership of a posh apartment in London.
The accusation was based on alleged fake documents that the family submitted to substantiate their innocence. A copy of the trust deed was reportedly signed in February 2006. But the JIT found that the document was printed in Calibri font, which Microsoft had not released for public use until 2007.
Sharif himself has been accused by the panel of concealing assets, overstating the wealth of his father, and of not showing proper accounts over an "exorbitant hike" in his family's wealth when it was in power between 1985 and 1983, the BBC reported.
The case centres on the so-called Panama Papers that were published last year, which referred to over 11 million secret documents of many of the world's rich and powerful from Panamanian law firm Mossack Fonseca. The documents claimed that Sharif and three of his four children "were owners or had the right to authorise transactions for several [offshore] companies".
The leaked documents alleged there were at least eight offshore companies having links to the Sharif family. At the centre of the issue was the legitimacy of the funds that the prime minister's family allegedly used to purchase some of its high-end properties in London via offshore companies, media reports said.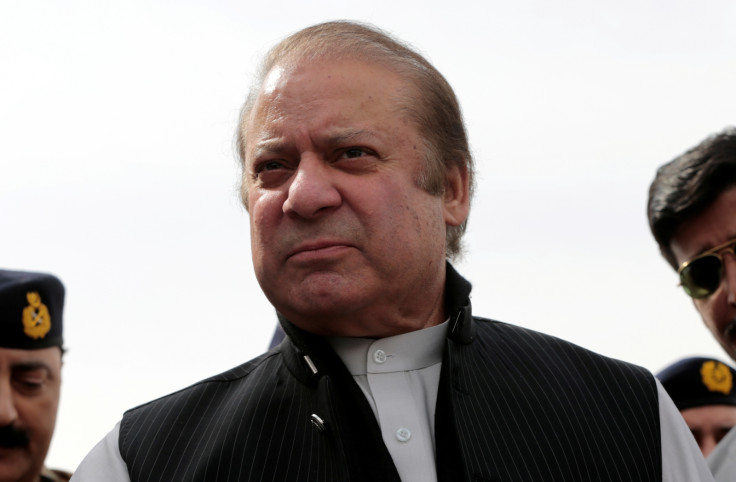 Those implicated in the allegations include Sharif's daughter Maryam, who is tipped as the prime minister's presumptive political heir, and his two sons. However, the 67-year-old leader denied any wrongdoings and said the claims were politically motivated.
Sharif defended himself in parliament last year saying the wealth his family possesses was acquired legally several years before he even ventured into politics.
The opposition threatened to hold rallies last year, forcing the top court to intervene.
"It hurts that despite of our hard work, attempts are afoot once again to push the country back," Reuters cited Sharif as saying during a meeting of his ruling PML-N parliamentary party over the weekend.
Sharif had even suggested that the army had an upper hand in the JIT report. But the military denied this saying, "the Pakistan army is not directly connected".
If proven not guilty, Sharif could remain in power until his term expires in 2018. However, if he is forced to step down based on the Supreme Court's hearing, his party is expected to appoint a new leader until polls are held around August next year.