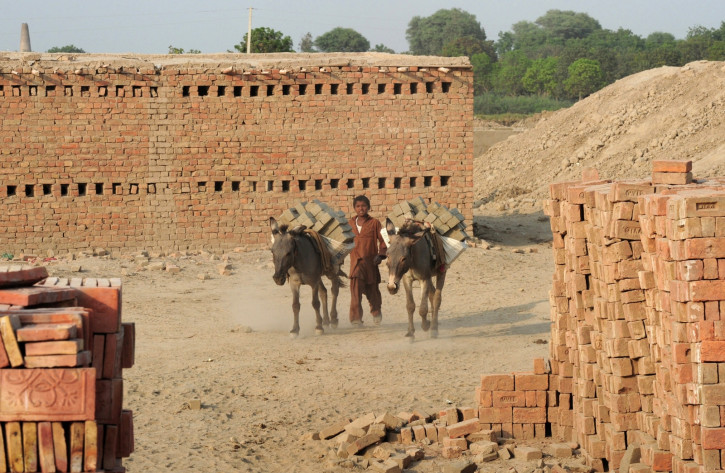 A Pakistani man accused of causing the death of an eight-year-old boy by tying him to a donkey and making the animal run has been arrested by the police. The incident took place in Lora village, 80km (50 miles) south of Abbottabad.
Landowner Mohammad Maskeen was reportedly furious when the animals that the young boy, Mudassar, looks after strayed into his land. He is said to have tied the hands of the child to the donkey as punishment. The animal dragged the boy around leading to his death.
The boy was shifted to the Rural Health Centre in Lora in a critical condition on Wednesday evening (12 July), where he was declared dead.
Maskeen was arrested following protests by the residents of the area, but he has pleaded innocent. "I didn't tie the boy to the donkey," he told journalists. "They [the boy's animals] came into the field and I just shooed them away."
"The donkey covered a distance of a few kilometres dragging the boy on road leading to his death", Mudassar's father Shair Afzal told Daily Pakistan.
"My child was murdered ruthlessly," he told BBC. "Instead of intervening in the matter and saving the child's life, people were searching for me.
"When I arrived at the scene, the boy was already dead. There wasn't a single part of his body which wasn't bruised."
A case has been registered against Maskeen, Abbottabad police officer Ashfaq Anwar told the media.