Mark Jennings-Bates, vice president of sales at Dutch company Personal Air and Land Vehicle (PAL-V), is planning to become the first person in the world to circumnavigate the globe in a flying car. He hopes to start the 90-day voyage aboard the company's flying car "Liberty" in San Francisco and arrive back there.
Jennings-Bates will be flying solo in his own car while a pilot will be following him in another Liberty. The date is yet to be set.
In an interview with Futurism, Jennings-Bates said he believes the journey is possible in 60 days, but since they plan on filming and documenting the journey, he expects the trip to last 90 days.
Liberty is a flying car that can run both on land as well as fly. It runs on petrol and reportedly has a driving range of 1,315 km and a flying range of only 499 km. Two 100hp engines power the vehicle and can fly at an altitude of 3,500m and weighs only 665 kg.
All of these limitations were pushed to the limits by Jennings-Bates' co-pilot who tested the car over a patch in Greenland.
Jennings-Bates was told by the pilot that making constant fuel calculations is one of the most "nerve-wracking" aspects of flying Liberty over long distances.
PAL-V was founded in 2001 and its first design came out in 2005. Jennings-Bates said they "really just innovated two older products, put them together, and created something new that works within today's rules".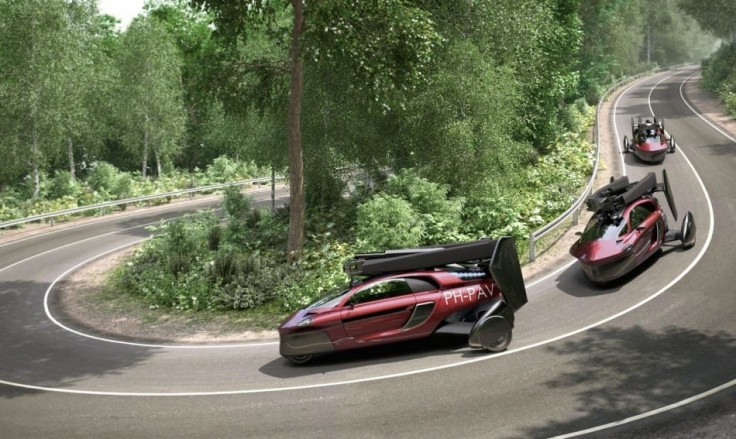 To make it possible to drive safely on the road while having a high enough centre of gravity, PAL-V made use of DVC tilting, which according to its makers, is a "system which automatically adjusts the tilt angle of the cockpit to the speed and acceleration of the vehicle". This tech also made the craft streamlined enough to be able to fly.
While it looks like a helicopter that folds away, the craft is actually a gyroplane. Gyroplanes, unlike helicopters, do not have a powered rotor that provides lift. The rotors are free-spinning and provide lift after a propeller lurches the vehicle forward. It will require forward movement to take flight like an aeroplane, albeit a short one. Liberty can reportedly land on a strip of road that is just 30m long and take off on a 165m stretch of road, accelerating to 80 kmph.
PAL-V says Liberty drivers might need to obtain both driving as well as flying licences depending on local government regulations. It was reported earlier that the cost of Liberty would be a hefty £436,400 (€499,000, $599,000), while the PAL-V Liberty Sport will come in at £261,500 (€299,000, $334,770).
The company plans to begin assembly by the end of this year with deliveries expected between 2018 and 2019. It aims to produce 50 to 100 vehicles in its initial run. The company website has started taking orders.