Palestinian Attorney-General: Autopsy Shows IDF Live Bullet Killed Nakba Day Teenager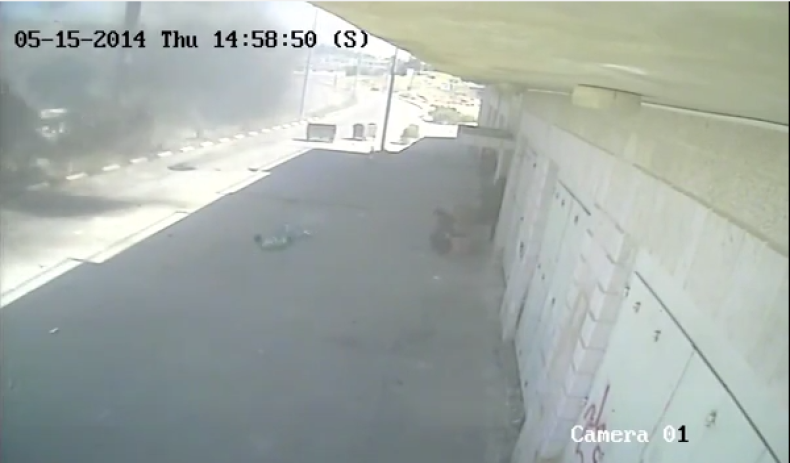 An autopsy has found that a Palestinian teenager protesting in the West Bank on Nakba Day was killed by a live bullet, according to the Palestinian attorney-general.
Released security camera footage showed 17-year-old Nadim Nuwara falling to the ground after being shot, despite apparently posing no immediate threat to the Israeli army.
"A fragment from a live bullet was found inside the body of the martyr," Abdel-Ghani Al-A'wewy told Reuters after the autopsy.
US, Danish and Israeli pathologists were all present at the autopsy and, despite the official report of the test still pending, A'wewy said that live ammunition "was the only reason for the death".
Palestinian medics supported the autospy results by claiming that both Nuwara and another teenager, Muhammad Abu Thahr, 16, were shot using live ammunition.
The Israeli military claims that only rubber bullets were used to fire at protesters taking part in an anti-Israel demonstration near the controversial Ofer prison.
Human Rights Watch (HRW) has claimed that the killing of both teenagers constitutes a war crime.
"The willful killing of civilians by Israeli security forces as part of the occupation is a war crime," said Sarah Leah Whitson, Middle East and North Africa director at the human rights group.
However, Yigal Palmor, foreign ministry spokesperson, rebutted the accusation in a statement released to IBTimes UK.
"HRW has lost all its credibility on Israel, since a few years ago when it collected Saudi money with the confessed intention of writing incriminating reports on Israel with it," he said.
"An investigation is still ongoing and its very hard to establish where the shots came from and it's not clear at all whether Israeli soldiers fired any live ammunition at all. But obviously HRW knows best, as always, and they have the evidence to incriminate Israel."
No one from the Israeli military were immediately available to comment on the attorney-general's comments.