Palestinian killed as Israeli soldiers 'follow GPS' into Qalandia refugee camp sparking riot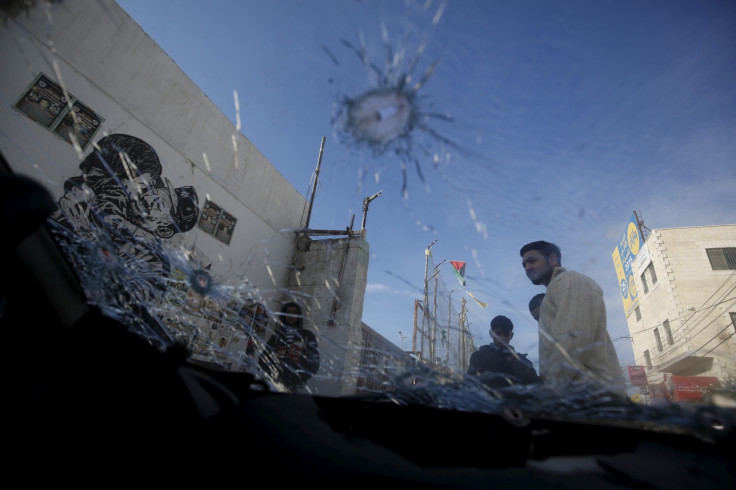 A man was killed as Israeli troops stormed a Palestinian refugee camp to rescue two soldiers that sparked a riot by accidentally following their GPS navigator there. A large number of forces were deployed at the Qalandia refugee camp to pull out the pair who ran into trouble after getting lost on their way back to their base.
A 22-year-old Palestinian man, identified by the Red Crescent as university student Omar Abu Iyad Sadjadah, was shot dead in the clashes that ensued, which also left up to 10 Israeli soldiers injured. Palestinian media reported Sadjadah was shot in the head.
Turmoil erupted at the camp located between Jerusalem and Ramallah late on 29 February, as a military vehicle drove into it. The two soldiers on board are reported to have told a preliminary investigation into the incident they accidentally strayed into the protest hotspot while following directions on their mobile Waze navigation app.
They soon were surrounded by a mob. Rocks and Molotov cocktails were pelted at their vehicle that eventually caught fire, the Israeli military said. The two ran for their lives, with one who managed to reach a nearby Jewish settlement, while the other found refuge in the yard of a Palestinian family.
Rioting continued through the night as the military launched a rescue mission. The incident came amid heightened tensions in the region that have been engulfed by a wave of violence over the past six months.
Some 28 Israelis have been killed in a series of stabbings, shootings and other attacks since September. At least 168 Palestinians have lost their lives to Israeli fire in the same period, with the Israeli military claiming most were attackers.
Violence erupted in September over a long-running dispute about access to Jerusalem's al-Aqsa mosque compound and soon escalated, fuelled by factors, including the Palestinians' growing frustration at the repeated failure of peace talks and continued Israeli occupation. Israel says Palestinian youths are being incited to violence by radical leaders in an atmosphere where attacks are glorified and encouraged on social media.
© Copyright IBTimes 2023. All rights reserved.