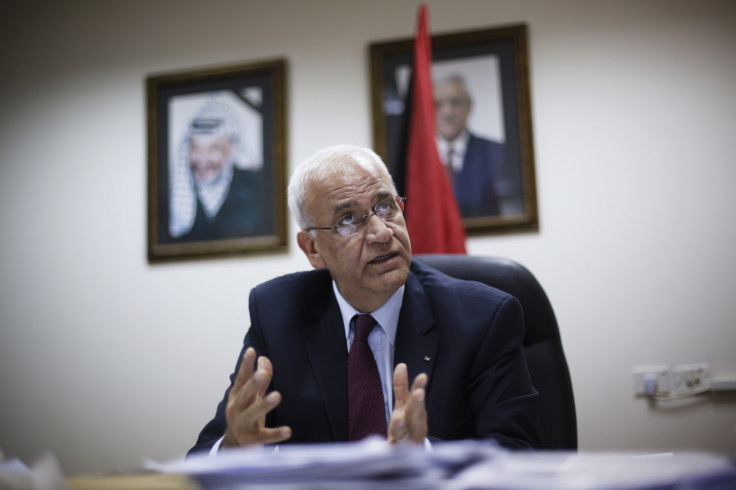 The chief negotiator for the Palestinians during their ongoing talks with Israel has revealed that a unilateral drive for statehood will proceed, despite US pressure against it.
Saeb Erekat detailed plans for the creation of a sovereign Palestinian state within three years in a meeting with members of the foreign press at his office in Ramallah, according to Reuters.
"The status quo cannot last," he said. "We want to establish a state no later than November 2017. That's it."
He added that the Palestinians will sign up to over 500 international treaties, organisations and conventions - including the International Criminal Court (ICC) - if a draft resolution for the creation of a Palestinian state is vetoed.
"We are going to surprise you this time. We will sign the Rome statute," he said.
Erekat warned Israeli Prime Minister Benjamin Netanyahu that reluctance to return to the negotiating table would not deter the Palestinian drive to become an independent state.
"If he [Netanyahu] believes that he can sustain the status quo and we'll do that for him, forget it. This will not last beyond November 2014, we will not take it any more, business as usual," Erekat said.
"There are good signs in Europe. Hopefully 2015 will be the year of Europe recognising Palestine."
The text of a Palestinian draft proposal to the United Nations is to state that an Israeli withdrawal must happen "as rapidly as possible and to be fully completed within a specified timeframe, not to exceed November 2016, and the achievement of the independence and sovereignty of the State of Palestine and the right to self-determination of the Palestinian people."
The draft resolution requests "all parties to abide by their obligations under international humanitarian law, including the Geneva Convention relative to the Protection of Civilian Persons in Time of War of 12 August 1949."
It also "demands an end to all Israeli military operations, reprisals, forced displacement of civilians, and all acts of violence and hostilities".
In the seven-week Gaza conflict, over 2,100 Palestinians - mostly civilians - lost their lives. All but five of the 68 Israeli fatalities were soldiers.