Panama Papers: Bollywood's Amitabh Bachchan and Aishwarya Rai implicated in Mossack Fonseca leak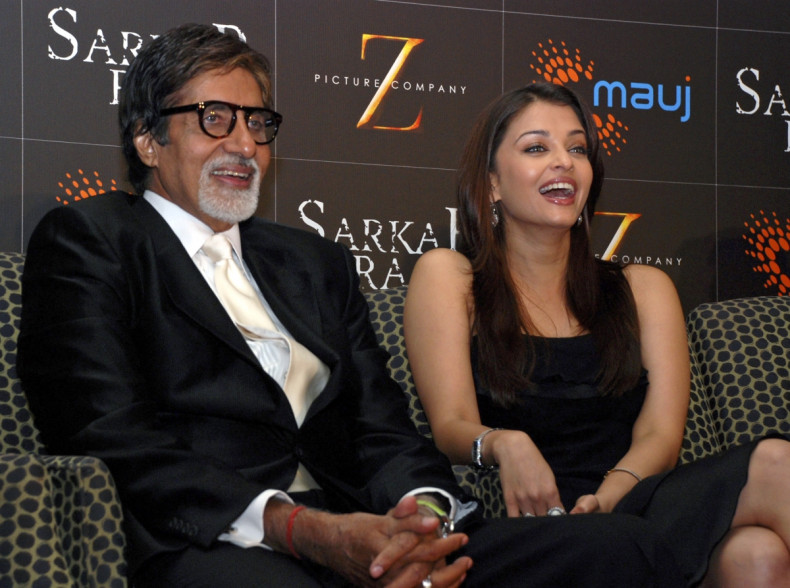 The far-reaching Mossack Fonseca disclosures, nicknamed Panama Papers, are echoing in India too. Bollywood legend Amitabh Bachchan and his daughter-in-law, Aishwarya Rai Bachchan, have been named in exposé list of offshore accounts held by the rich and powerful.
Besides the film actors, up to 500 Indians including well-known politicians and businessmen have found mention in the leaked documents.
Both the Bollywood superstars are said to have set up offshore entities via Panamanian-based law firm Mossack Fonseca, which is at the centre of the massive data leak. While the senior Bachchan had held at least four offshore shipping companies from 1993, Aishwarya – along with family members – owned a named firm called Amic Partners Limited between 2003 and 2008.
In a statement sent to IBTimes UK, Bachchan has denied any wrongdoing. He said: "I have paid all my taxes including on monies spent by me overseas. Monies that I have remitted overseas have been in compliance with law, including remittances through LRS [Liberalised Remittance Scheme], after paying Indian taxes. In any event the news report in Indian Express does not even suggest any illegality on my part."
Speaking to the Indian Express daily, Aishwarya's publicist Archana Sadanand said: "What is this consortium [ICIJ] and what does it do? If this an authorised entity, how do we know the information they get is authentic (sic)? All information that you have given is totally untrue and false."
The leaks are part of an unprecedented exposé of confidential data that lifts the lid off murky financial operations of shell companies, that function by concealing the identities of clients. The 2.6 terabyte of data yielded up to 11.5 million documents from around 214,000 offshore entities. The probe was led by the International Consortium of Investigative Journalists (ICIJ), with the help of more than 100 media groups, and German daily Süeddeutsche Zeitung.
According to the Indian Express, one of the more-than-100-media partners of the ICIJ, Rai-Bachan remained a shareholder at the British Virgin Islands-based Amic after stepping down from the firm in 2008 as director. Her other family members continued to be directors of the company until it was dissolved later. Nevertheless, none of the facts directly establish any wrongdoing by any of the involved parties.
As per Indian laws, the citizens were not allowed to set up overseas entities until 2003 as the Reserve Bank of India amended its regulations only in 2004. In addition to that, owning of or even contributing to an offshore bank account was also severely restricted before 2013.
Bachchan's name has emerged in the leaks at a time when speculation is rife that he could be considered for the post of Indian president by the ruling Bharatiya Janata Party (BJP). In India, the Bachchans are not the only high-profile individuals mentioned in the Mossack leaks, others include real-estate mogul KP Singh, industrialist Gautam Adani's brother Vinod Adani, and underworld figure Iqbal Mirchi.
In his response, KP Singh, the chief of real estate giant DLF, told the Indian Express: "The actual remittance/s from India never exceeded the permissible LRS limit. The investments made by us related to subscription of shares of an existing foreign corporate entity, which was not set up by us. Instead, this foreign corporate entity was set up by foreign nationals."
Story updated on 6 April with quotes from Amitabh Bachchan.