The European Parliament is poised to set up an inquiry committee that will examine claims of alleged tax avoidance in several European nations, including the UK, which came to light following the Panama Papers leak. Chancellor George Osborne and other ministers will be among the key witnesses that MEPs intend to call up as part of the inquiry.
MEPs are meeting in Brussels on 2 June to approve the creation of a 65-member committee, which is expected to begin its inquiry in September and continue for a year.
The MEP meeting will be followed by another meeting between Martin Schulz, president of the European Parliament, and leaders of various political groupings, before a vote on 23 June to decide the final mandate for the inquiry committee. The committee will reportedly not be authorised to impose penalties, but will have the power to make a non-binding request for a full inquiry by the European Commission.
The committee is reportedly expected to call ministers, tax officials, bank executives, lawyers and accountants specialising in offshore arrangements to testify during public hearings broadcast over the internet. The draft documents for the creation of the inquiry committee state that the committee will have a mandate to investigate "alleged contraventions and maladministration in the application of Union law in relation to money laundering, tax avoidance and evasion."
Molly Scott Cato, a spokesperson on tax affairs for the Greens in the European Parliament, was quoted by The Guardian as saying that all these people need to be brought "out of the shadows" to make them publicly accountable.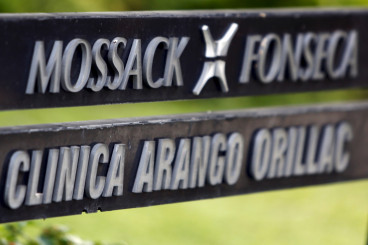 Of the 214,000 shelf companies represented by Panama-based law firm, Mossack Fonseca, which is at the centre of the global scandal, almost 50% were reportedly incorporated in the British Virgin Islands. And Osborne is expected to answer queries regarding the involvement of British territories.
"We absolutely need to have George Osborne there," said Cato. "The chancellor needs to explain why we continue to have this bizarre limbo in the overseas territories. We need to move into the 21st century and regularise the situation as regards those overseas territories."
The inquiry committee will reportedly examine whether the member states failed to enforce the 2005 anti-money laundering directive and the 2011 directive, leading to the failure in punishing institutions guilty of breaching money laundering rules and also failing to alert other member states of suspected tax evasion.
Millions of documents – dubbed the Panama Papers – belonging to Mossack Fonseca were revealed by a massive exposé led by the International Consortium of Investigative Journalists, operating in Washington, that named many wealthy individuals from across the world, including politicians, celebrities and businessmen.
However, Mossack Fonseca director Ramon Fonseca has denied any wrongdoing. He said the firm had suffered a hack on its database and described the leak as "an international campaign against privacy", according to Reuters.