China's censors may have scoured the internet and removed any reference to the Panama Papers but on campus at Beijing's three biggest universities, everybody is talking about the allegations that high-flying members of the Chinese elite – known as the red aristocracy – hid millions in offshore accounts.
Over a dozen students interviewed by IBTimesUK at the Chinese capital's three biggest universities – Tsinghua, Peking and Renmin – were not only aware of the inclusion of the high profile Chinese figures in the 11.5 million documents leaked from law firm Mossack Fonseca, but the attempts to cover it up. IBTimesUK has opted to use only surnames of interviewees to protect their identities.
One student even said that the leak – which included Chinese President Xi Jinping's brother-in-law and eight current or former members of the all-powerful Politburo Standing Committee – had been discussed in a foreign affairs class.
When the story broke on Sunday (3 April), Chinese media covered the news from the angle of Russian President Vladimir Putin's link to offshore companies but even those accounts were later taken down. By Friday, popular Chinese websites Baidu and Sina Weibo even blocked the search terms "Panama Papers," with Sina Weibo banning references even to Panama, the country.
But none of that stopped the news from getting to China's elite students, many of whom read Western media reports regularly.
"The government can only block the news from common people, but many people will know how to access it anyway," said Yang, an engineering student at Tsinghua University, one of China's most prestigious institutions.
"Common people don't want to know much about it anyway, but you can't block the news from elite students."
Yang, who has BBC and CNN news apps installed on his phone, said Tsinghua students regularly talk about censored news in the library or in classrooms. The college senior became interested in following international news as a freshman and says reading it is the best way to improve his English skills.
A few benches away from Yang, enjoying the warm spring morning was a 32-year-old entrepreneur whose surname was Mu also knew about the Panama Papers from reading BBC News.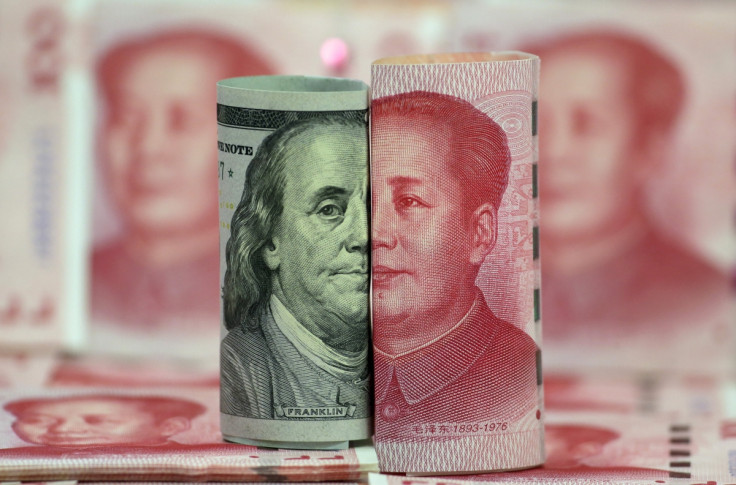 He had read a story about Putin's statement regarding the leaks but was unsure how China's elite became embroiled in the scandal. He figured the news was already censored on the Chinese Internet. Mu said sensitive news is initially available on WeChat, a popular social platform, but the posts are usually taken down within two to 12 hours.
Tong, a student at China Foreign Affairs University, said the Panama Papers were even briefly discussed in class the previous day: "We talk about (sensitive issues) if it's for the purpose of our study," she said.
She said reading international news is part of the requirements at school, and they never shy away from controversial issues. Her class has discussed the tensions in the South China Sea and has held mock American presidential elections.
Ma, a PhD student at Peking University, said he gets his international news mostly from Chinese platforms such as Sina Weibo and Tencent. He had heard about the Panama Papers but did not know the details, just that it was a "big scandal". He believes young people can access international news pretty easily if they are interested, even if the information is blocked in China.
"The more information the government blocks, the more curious the public becomes," he explained.
But not all of those approached by IBTimes UK knew about the scandal. A Tsinghua electrical-engineering student whose surname was Wu did not know about the Panama Papers, though he said he followed foreign political and economical news regularly – "I must have been busy studying this week," he said.
A couple in their early 30s visiting from Wuhan province with their toddler said they had not heard the news. The man, who did not want to disclose his name, said he usually follows business news and reads Caixin, a well-respected Chinese magazine, regularly.
Jane Zhao and her friend, whose surname is Zhang, were also visiting Beijing from Chongqing, in southwest China. They had yet to hear about the Panama Papers either. Zhao said she reads Chinese news on her phone, but she is mostly interested in lifestyle and entertainment news, which relaxes her. Zhang is interested in news about the National Basketball Association (NBA) and the Chinese Basketball Association (CBA).
"International news sometimes feels so far away," Zhao said, "like it doesn't concern us here, in China."