Ramifications of the Panama Papers leak run so deep that even the name of communist China's founder Mao Zedong has been drawn into the scandal. A distant relative of the capitalism foe, who oversaw the disastrous Cultural Revolution campaign, set up shell companies in offshore tax havens, according to leaked documents from Panamanian law firm Mossack Fonseca.
Mao's grandson-in-law, Chen Dongsheng, was the sole director and shareholder of Keen Best International Ltd, a company incorporated in the British Virgin Islands (BVI) in 2011, the International Consortium of Investigative Journalists (ICIJ) reported.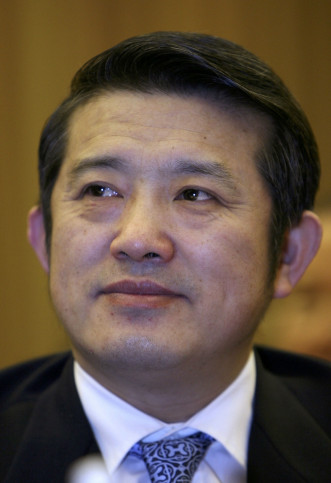 That same year, the 58-year-old who owns several businesses, including a life insurance company and an art auction house, married Kong Dongmei, a granddaughter of modern China's most revered figure.
Chen is not the only figure with ties to senior Communist cadres featured in the 11.5 million documents obtained by the ICIJ. Relatives of at least eight present or past members of China's powerful seven-man politburo standing committee have offshore holdings, according to the data trove.
Among them are Deng Jiagui, the brother-in-law of president Xi Jinping, and Li Xiaolin, daughter of Li Peng, the man that during his tenure as premier from 1987 to 1998 oversaw the violent suppression on pro-democracy demonstrations in Tiananmen Square.
Deng, husband to Xi's older sister Qi Qiaoqiao, is reported to have opened three offshore companies fancily named Supreme Victory Enterprises Ltd, Best Effect Enterprises Ltd and Wealth Ming International Ltd between 2004 and 2009. The companies were no longer operative when Xi came to power in 2012.
Li Xiaolin and her husband instead incorporated a BVI-based company named Cofic Investments in 1994, hiding their ownership of it by use of bearer certificates that are anonymous. According to the ICIJ, even Mossack Fonesca that helped organising the deal remained unaware that the couple were behind the company for 20 years until an official query by BVI financial regulators in 2014.
In all cases there was no suggestion of wrongdoing but revelations that relatives of senior officials might have stashed their wealth away in tax havens are to cause embarrassment to the communist elite. Communist Party members are banned from investing in offshore companies and, since he took office, president Xi has been waging a campaign against corruption and bad behaviour within the party.
Holding offshore companies and accounts is not inherently illegal but they can be used to hide assets from the taxman or launder money from illicit sources. Meanwhile, following international pressure after the leak the Panamanian government has announced it will receive advice by an international committee of experts on ways to improve financial transparency.