Panama Papers: Who is Soulieman Marouf London-based Syrian millionaire fixer for the Assads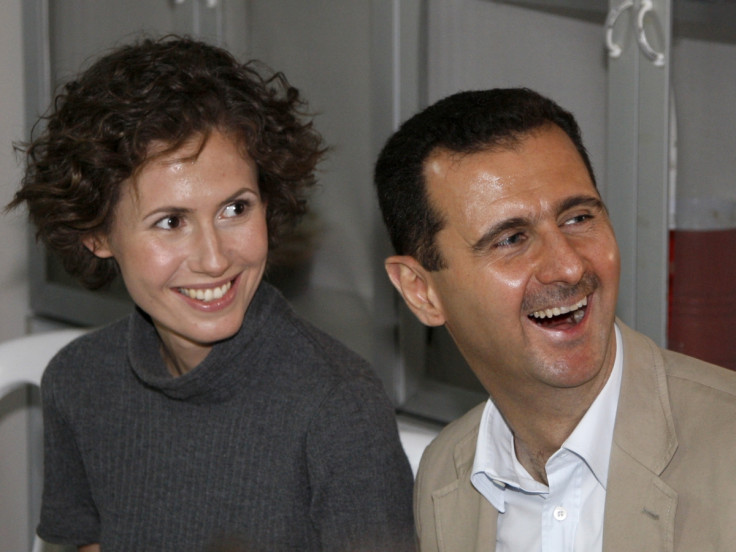 The Panama Papers leak has beamed a spotlight on the modus operandi of a London-based Syrian businessman who acted as fixer for Syrian dictator Bashar al-Assad and his wife, purchasing luxury goods to satisfy the couple's expensive tastes. Soulieman Marouf is named as the owner of at least six luxury properties across the British capital in documents from Panamanian law firm Mossack Fonseca obtained by the International Consortium of Investigative Journalists (ICIJ).
The flats, estimated at a total cost of £6m, include riverside apartments at exclusive developments in Vauxhall and Battersea, as well as a £1.3m home in St John's Wood, and are held by the 43-year-old via shell companies in the British Virgin Islands (BVI), according to ICIJ's partner, The Guardian.
Marouf has long-standing ties with the Assad clan which led him to be placed on a Syria war related EU sanction list in 2012. A British passport holder with an economics degree from University College London, the millionaire has acted as a fixer for the Syrian president and his wife, Asma, who was born, raised and educated in the UK.
Emails leaked in 2012, as violence erupted in Syria revealed the businessman had been shopping at Harrods on behalf of the Syrian first lady, spending thousands of pounds on jewellery and homeware. Marouf secured her a pricey £2,650 vase and an Armani light that were then reportedly shipped to Assad's Alawite heartland in Lattakia.
He also allegedly played a peripheral role in the civil conflict that has claimed hundreds of thousands of lives since civil war broke out in 2011, according to a separate investigation by The Times. The newspaper claimed Marouf provided financial backing to a pro-regime propaganda outlet - Addounia TV - which has been accused of inciting violence against demonstrators.
The newspaper also cited opposition figures claiming he had attempted to purchase sniper rifles for the regime on the black market after a deal with South Africa collapsed. The fixer, who at some point reportedly held a $48m (£33m, €42m) fortune in bank accounts in Switzerland, Germany and the Middle East was also the subject of a money laundering probe that never resulted in any charges being filed.
In 2014, the EU lifted the asset freeze and travel ban imposed on Marouf two years earlier with the backing of then foreign secretary William Hague. The move allowed him to continue building up his real estate portfolio in the UK. In 2014 he set up Yasmeen Restaurant and Catering Limited the only active business registered under his name in the UK, according to Companies House.
Leaked documents seen by the Guardian show he has also registered two more companies in the BVI and used offshore companies to purchase a £500,000 flat in St John's Wood. Holding offshore companies and accounts is not inherently illegal but they can be used to hide assets from the taxman or launder money from illicit sources.
"There are a number of reasons for utilising offshore companies, including the desire for privacy.," Marouf's lawyer told the Guardian. "Full disclosure has been given to [the] Treasury and/or HMRC [Revenue & Customs] and the UK tax authorities have acknowledged that these companies are compliant with UK tax laws. The UK authorities are fully aware that our client is the beneficial owner of these companies."
© Copyright IBTimes 2023. All rights reserved.