Soulieman Marouf, a man described as a fixer in Britain for Syria's President Bashar al-Assad, owned a number of luxury flats in London held through offshore companies in tax havens, according to the Panama Papers. Marouf owned at least six flats across London worth a total of £6m, including an apartment overlooking the River Thames at Vauxhall.
The Marouf revelations were uncovered by the Guardian in its reporting of the Panama Papers, the largest leak of secrecy data in history. Around 11.5 million documents from offshore services firm Mossack Fonseca have been released to the International Consortium of Investigative Journalists (ICIJ), exposing the tax haven dealings of a number of world leaders, their families and associates. Mossack Fonseca denies any wrongdoing and says it has been the victim of hackers. Tax avoidance is legal.
Marouf, 43, was thrust under the spotlight in 2012 when Assad family emails were leaked. It emerged he had been shopping at Harrods, the luxury department store in Knightsbridge, on behalf of Asma al-Assad, the London-born wife of the president. She spent thousands of pounds on jewellery and homeware as Syria descended into civil war, in which her husband and his forces are accused of committing atrocities and using chemical weapons. Marouf secured her a pricey vase and an Armani light.
"There are a number of reasons for utilising offshore companies, including the desire for privacy.," Marouf's lawyer told the Guardian. "Full disclosure has been given to [the] Treasury and/or HMRC [Revenue & Customs] and the UK tax authorities have acknowledged that these companies are compliant with UK tax laws. The UK authorities are fully aware that our client is the beneficial owner of these companies."
As the war unfolded, sanctions were imposed by the European Union on the Syrian regime and many of those who had dealings with the country's elite, including Marouf, whose assets were frozen. But in summer 2014, those sanctions on Marouf were lifted, allowing him to continue purchasing property in the UK. According to Companies House, Marouf has one active business registered in the UK, called Yasmeen Restaurant and Catering Limited, formed in August 2014 after the sanctions were lifted.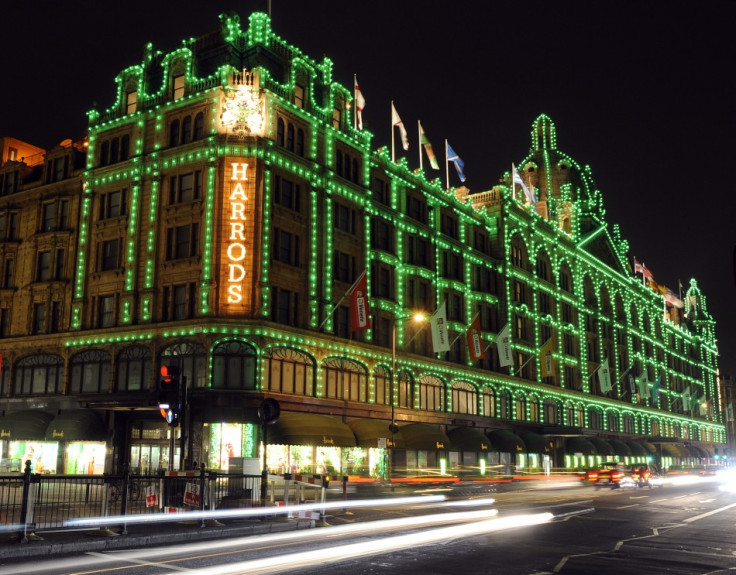 Two of the tax havens at the centre of the Panama Papers are among the largest sources of foreign investment in the UK property market. Both the British Virgin Islands and Panama are the two most popular tax havens used by Mossack Fonseca on behalf of its clients.
The British Virgin Islands is the largest single source of foreign ownership of UK property. There are 22,814 buildings in the UK with ownership stemming from this Caribbean tax haven alone, according to Land Registry figures, compiled by the Estates Gazette. Panama is eighth on the list at 2,039 buildings in the UK. The top 10 is dominated by other tax havens, including Guernsey, Luxembourg and the Isle of Man.