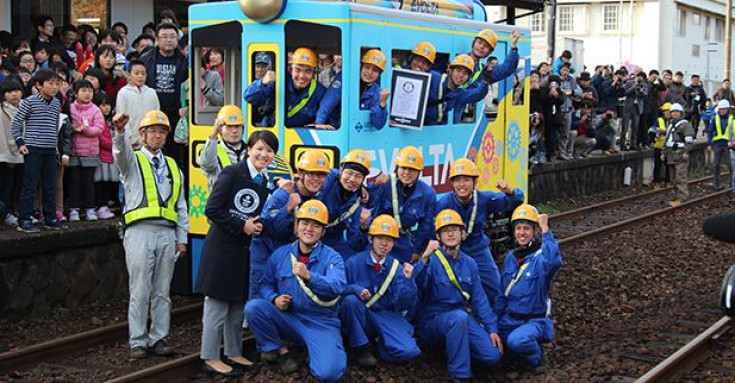 A train built by school children in Japan has set a world record by running more than 22km solely powered by Panasonic's Evolta batteries. The record is for the "Longest distance travelled by a vehicle on a railway track powered by dry cell batteries".
It took the 13 students, known as the "train team", from Japan's Kawagoe Technical High School almost two years of preparation to finally create the record. The record is officially recognised by Guinness World Records after the train ran a distance of 22.615km (14.05 miles) on Yurikougen Railway Chokaisanroku Line in Akita, Japan.
The train weighs 1,097kg and used a total of 600 Evolta batteries. It set off from Maego station, a daily operated railway line in Akita, and went up to Yashima station after which it travelled back to Maego. The journey that took two hours and 36 minutes included three stops in between so that passengers could board and get off as well as for a change in drivers.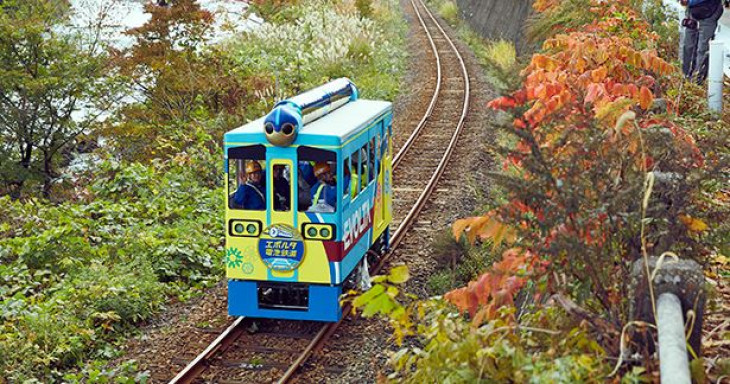 Gulnaz Ukassova, official Guinness World Records adjudicator, was among the passengers. Ukassova who was on board to verify the record said: "The atmosphere was very special from all the adjudications I've ever attended, everyone was waving towards the train, walking and running along the train to support the high school students".
Prior to this achievement, Panasonic had already found a place in the Guinness book. It set the record for the "Longest lasting AA alkaline Evolta battery", which achieved a performance index of 209.12 in tests performed on 21 November 2013. The company also holds the record for the "Longest plastic toy train track" measuring 5,608.44m (18,400ft 4in) and the "Greatest distance by a radio-controlled model car on one set of batteries."