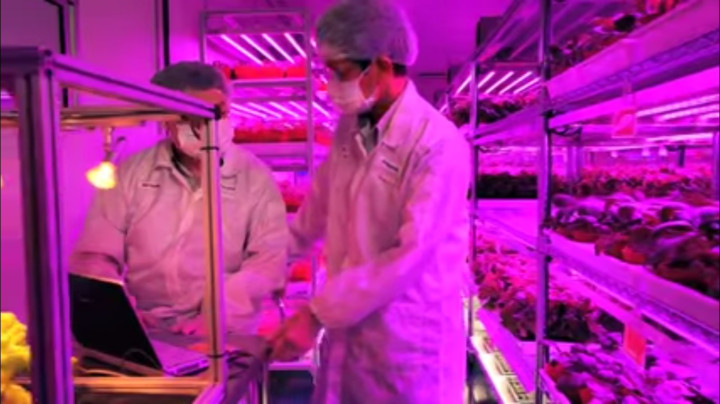 Japanese electronics major Panasonic has begun growing and selling vegetables in land-scarce South East Asian city-state of Singapore, which is almost entirely reliant on imports for its food needs.
A unit of the conglomerate has started the first licensed indoor vegetable farm in Singapore and started selling produce to a chain of Japanese restaurants in the island state.
"We foresee agriculture to be a potential growth portfolio, given the global shortage of arable land, climate change and increasing demand for quality food as well as stable food supply," Hideki Baba, managing director of Panasonic Factory Solutions Asia Pacific.
"Combining Panasonic's technological and manufacturing expertise, these premium Japanese crops are grown in optimum conditions, where temperature, humidity and CO2 levels are monitored and controlled, ensuring stable, high-quality production throughout the year."
The 248-square-metre indoor farm has a production capacity of 3.6 tonnes per year. It produces 10 types of vegetables such as mini red radishes and baby spinach under LED lights amid carefully controlled levels of temperature, humidity and carbon dioxide.
The company plans to grow 30 more vegetable varieties at the facility by March 2017, and account for about 5% of local vegetable production. It aims to sell the items at half the price of those imported from Japan.
Densely-populated Singapore currently imports more than 90% of its food.
Singapore produced nearly 22,000 tonnes of vegetables in 2013, while it imported 514,574 tonnes, according to the Agri-Food and Veterinary Authority.
Singapore's government is supporting companies in vertical farming, and in aeroponics or hydroponics that grow plants without soil.