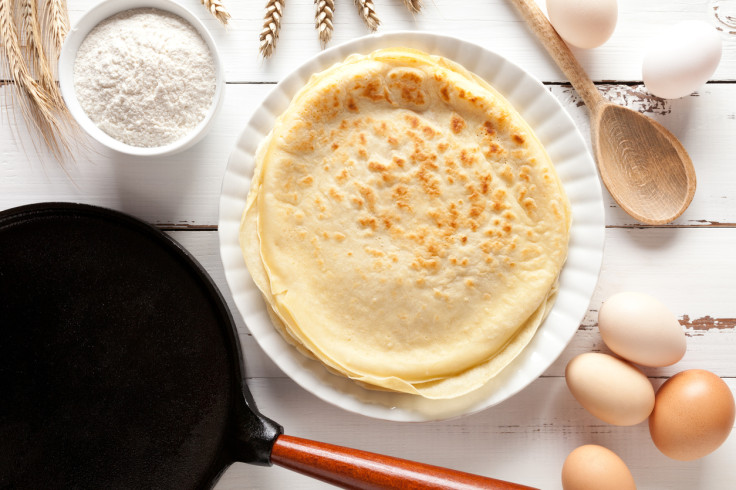 It's Pancake Day and once you've mastered the art of mixing the flour, milk and eggs and flipping, the next step is to decide what kind of topping to go for – sweet or savoury? Both?
The easiest option is of course lemon and sugar, but if you fancy something a bit different, try these easy recipe ideas for delicious and easy pancakes which are simple enough even for those lacking culinary skills.
First, you'll need to mix the pancake batter and carefully fry each side of the pancake, flipping it over in between.
Follow our guide to cook a perfect pancake whether you want a thin crepe or a thicker, fluffier American pancake.
Spinach and ricotta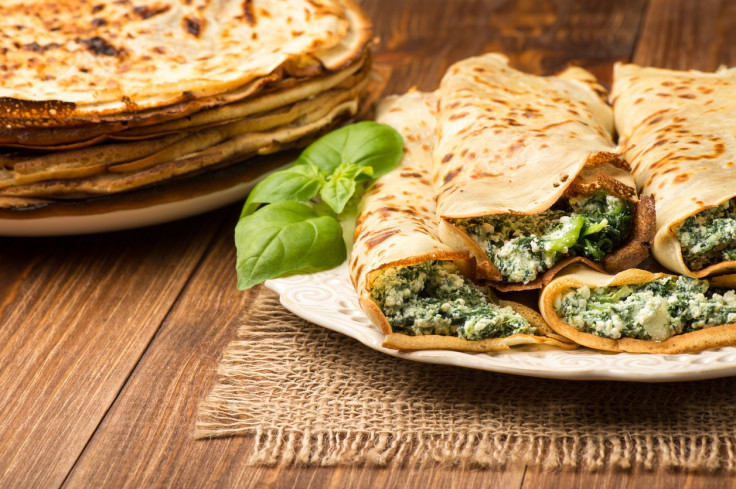 150g of cooked spinach
150g of ricotta
A pinch of nutmeg and salt and pepper to taste
Ensure the water is squeezed out of the spinach before mixing the ingredients for the filling together in a bowl. Add a little of the mixture to each pancake before rolling them up. You can eat them as they are, or lay them in an oven-proof casserole dish and heat them in an oven for a few minutes until hot.
Berries and homemade chocolate sauce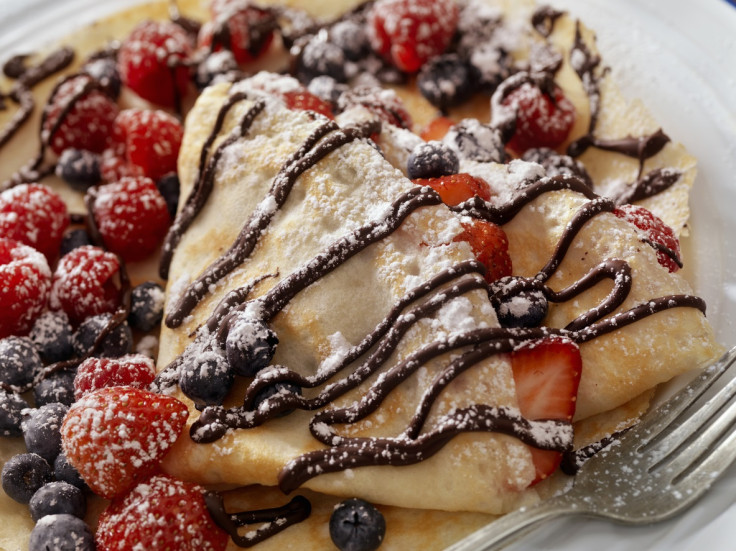 Handful of fresh strawberries, blueberries and raspberries
50g quality dark chocolate
25g butter
125ml double cream
1tbsp caster sugar
Chop the fruit and sprinkle over the pancakes. For the chocolate sauce, melt the chocolate in a bowl over a pan of simmering water. Mix and heat the butter, cream and sugar in a small pan, before adding in the melted chocolate. Drizzle over the pancakes and fruit and top with icing sugar (optional).
Banana, chopped pecans and butterscotch sauce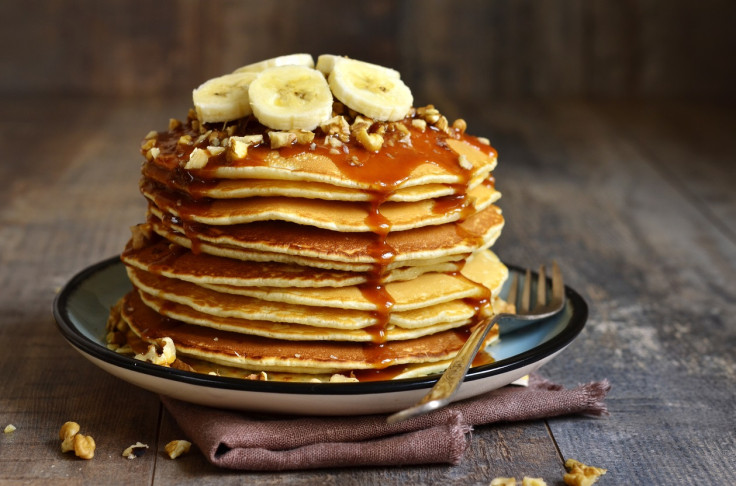 One ripe banana
50g pecans
100g caster sugar
25g butter
300ml double cream
Chop the pecans and put to one side. Add three tablespoons of water to a small pan and place over a low heat, adding the caster sugar. Bring it to the boil without stirring. Once the sugar turns to a dark golden caramel, add the butter. Remove from the the heat and mix in the cream.
Mushroom and herb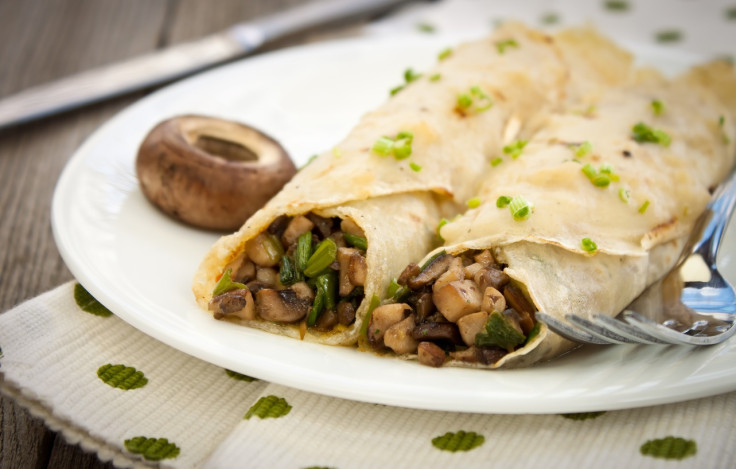 75g chesnut mushrooms
Olive oil
2 cloves garlic
75ml creme fraiche
Fresh parsley
Fresh basil
50g grated parmesan cheese
Chop the mushrooms and finely chop the garlic and herbs, while heating a tablespoon of olive oil in a pan over a medium heat. Add the mushrooms, garlic and herbs to the pan, add salt and pepper to taste and stir in the creme fraiche. Add the grated parmesan and stuff each pancake with the filling.