Papua New Guinea: Woman Branded Witch Tortured and Burnt Alive by Mob
20-year-old woman accused of performing sorcery on boy and killing him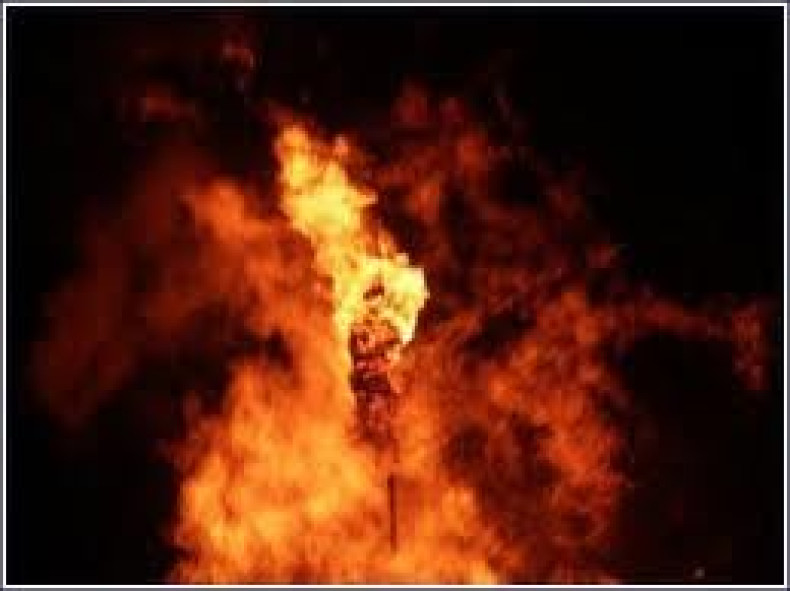 A woman in rural Papua New Guinea, labelled as a witch, was branded with a hot rod and burnt alive even as a crowd, including children, and police officials watched in horror.
Kepari Leniata, 20, was accused of using sorcery to kill a six-year-old boy in the provincial capital of Mount Hagen.
A fifty-strong mob stripped the woman and then tortured her and set her ablaze.
Reports suggest that the police were reduced to mere spectators because of mob fury. Even fire brigade personnel who rushed to rescue the woman were driven away.
Grotesque pictures of the incident have been splashed across local dailies.
Police Commissioner Tom Kulunga described the mob attack as "shocking and devilish" and added: "We are in the 21st century and this is totally unacceptable."
Prime Minister Pete O'Neil led the chorus of condemnation of the incident. He called the attack "reprehensible" and said that the "weak" are targeted for alleged sorcery though they are innocent.
Police investigations have not made much headway prompting higher authorities to express dismay. A separate probe is also on into the police inaction.
"He [Deputy Police Commissioner Simon Kauba] was very, very disappointed that there's been no arrest made as yet. The incident happened in broad daylight in front of hundreds of eyewitnesses and yet we haven't picked up any suspects yet," said the national police spokesperson Dominic Kakas, according to the Associated Press.
The "prime suspect" in the incident appears to be the victim's husband who is believed to have fled the province.
Papua New Guinea, which has a population of about seven million people, is one of the most culturally diverse nations in the world. More than 85 percent of the population live in rural areas.